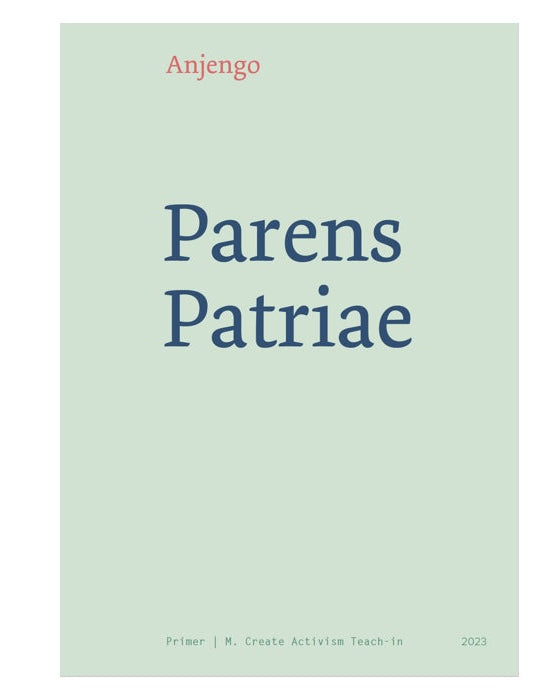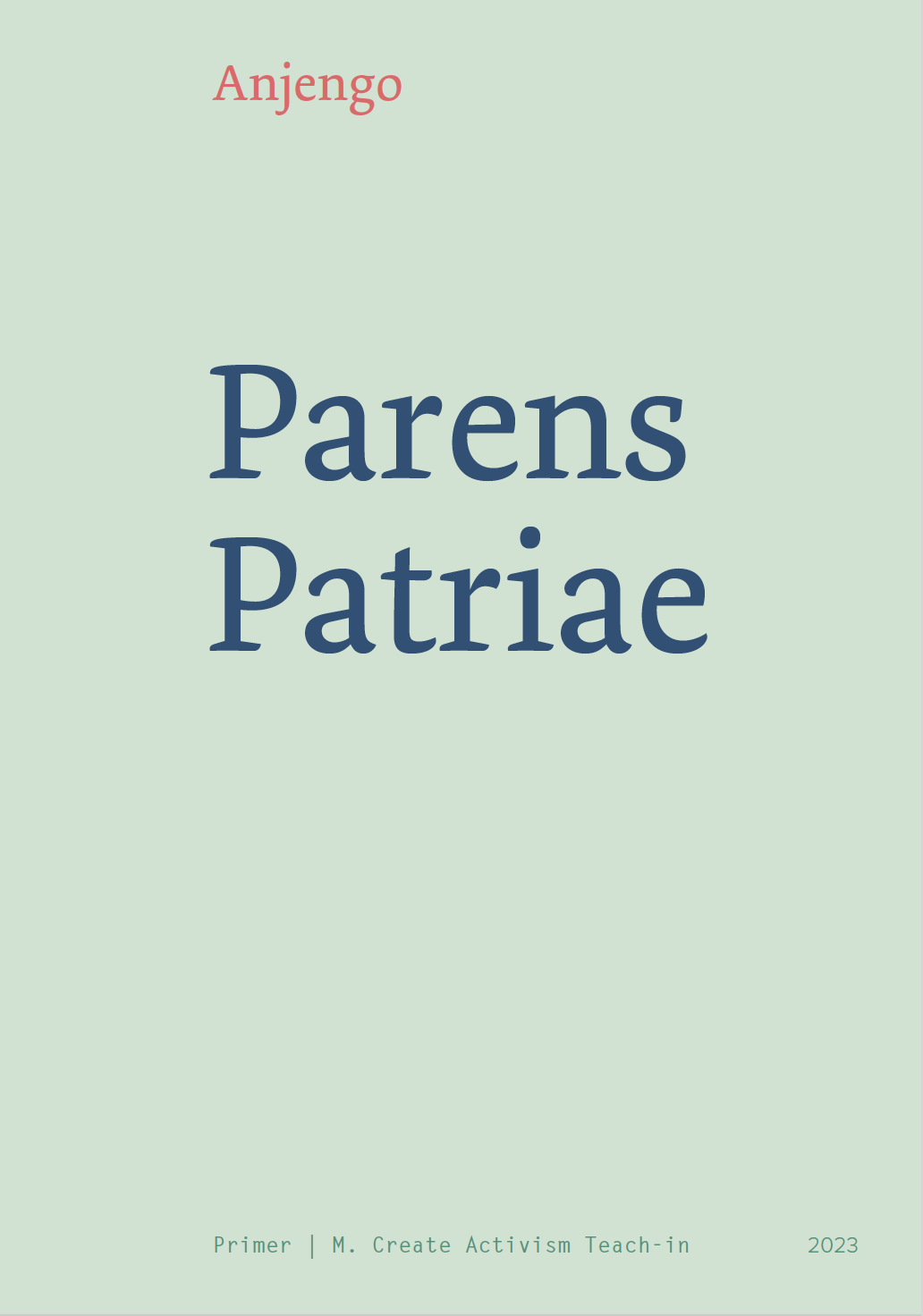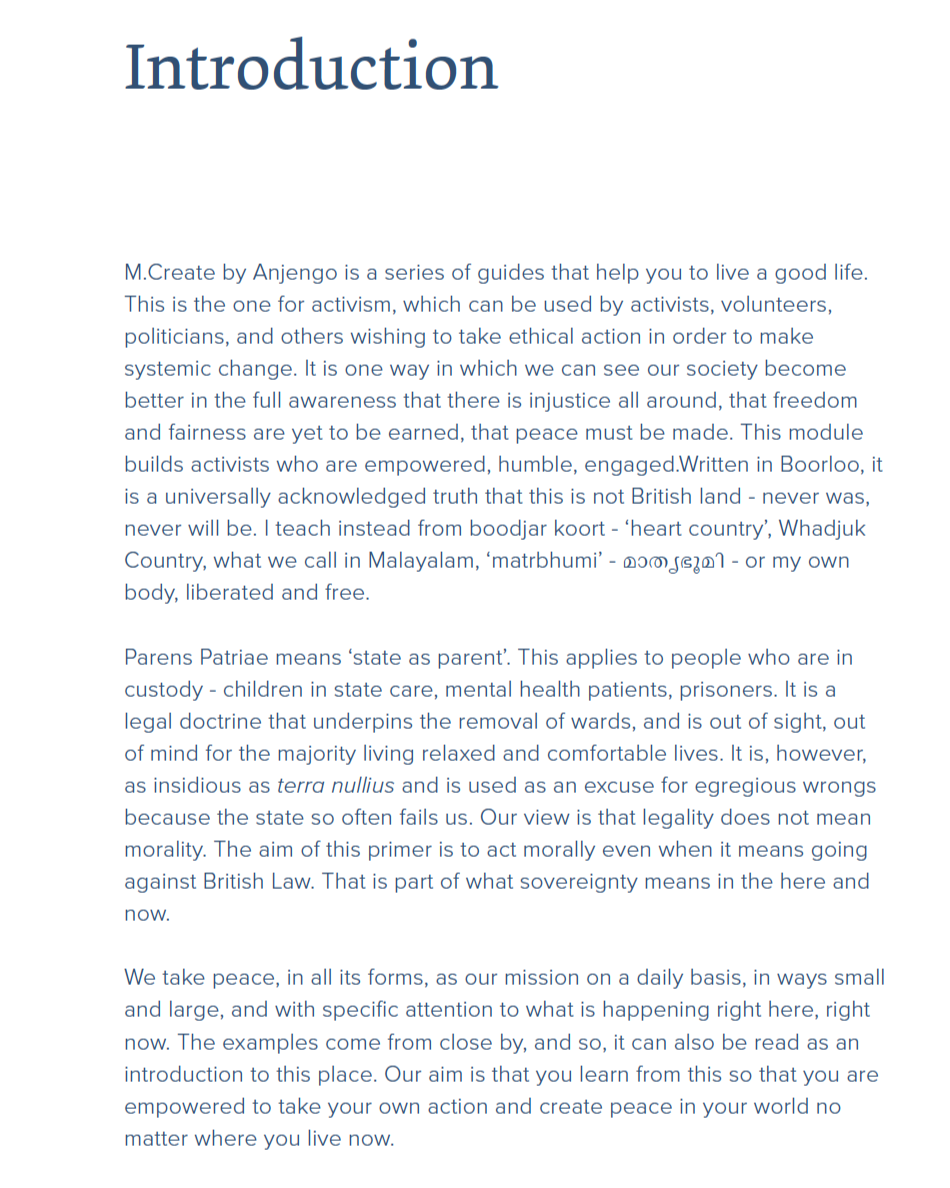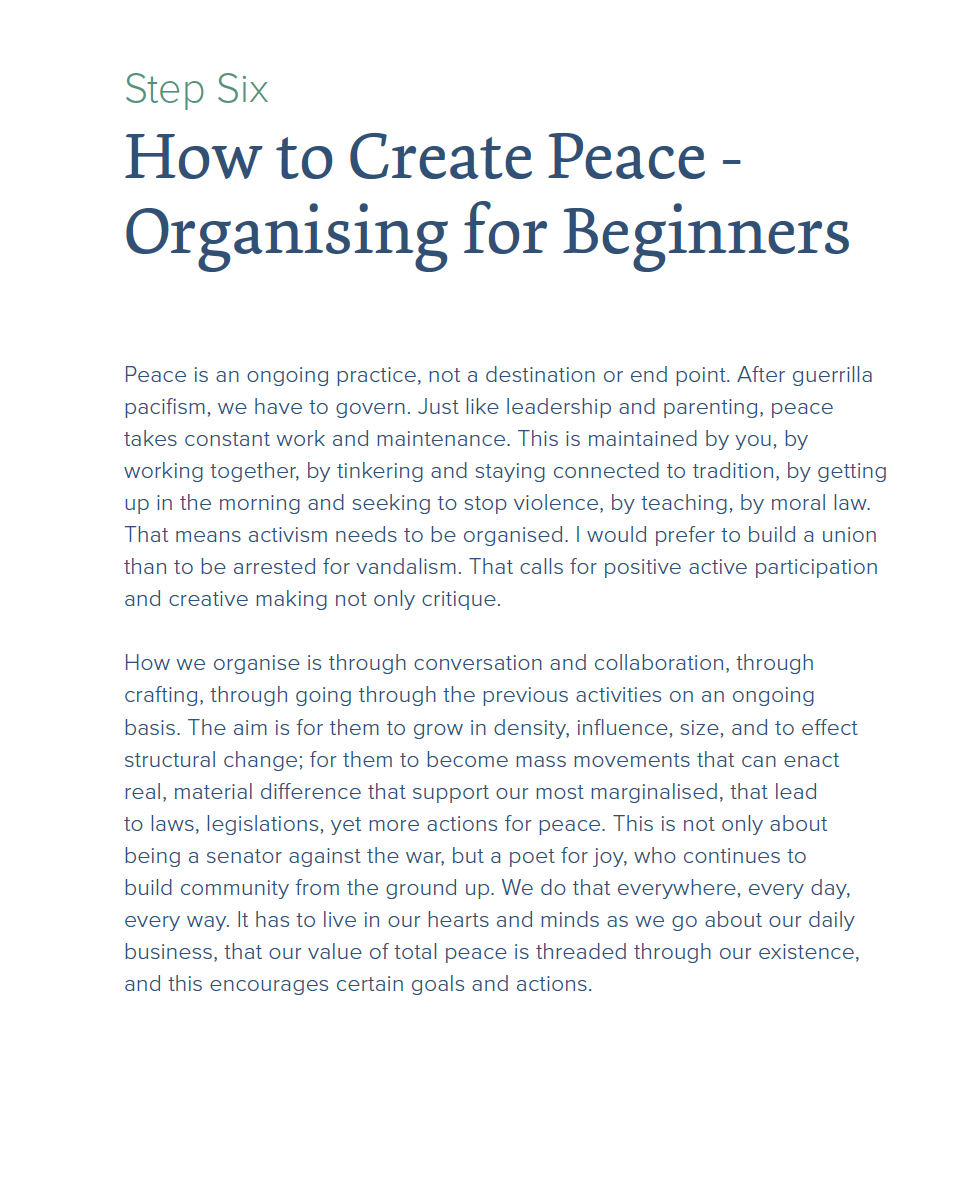 Parens Patriae - M.Create by Anjengo [A Handbook for Activism]
M.Create by Anjengo is a series of guides that help you to live a good life. This is the one for activism, which can be used by activists, volunteers, politicians, and others wishing to take ethical action in order to make systematic change.
Created in WA, by Robert Wood, this guide will help you learn simple ways to write a letter (to an MP), start a petition, plan a protest, volunteer in the most ethical way, and more.
It's beautifully written, easy to read, and very helpful for everyday folk, just like you. 

Soft cover, spiral bound, A5 in size, important. 
Peace in our time.