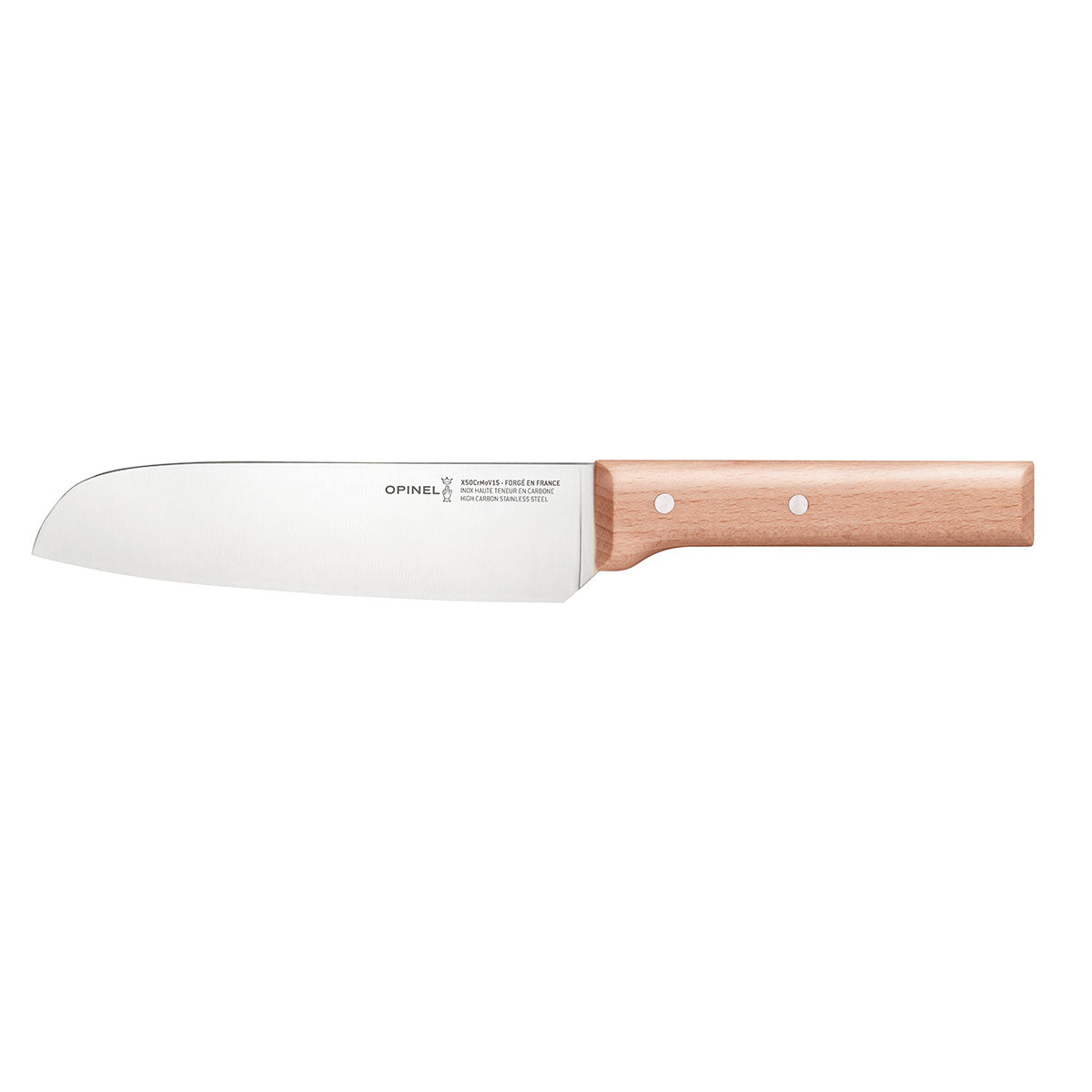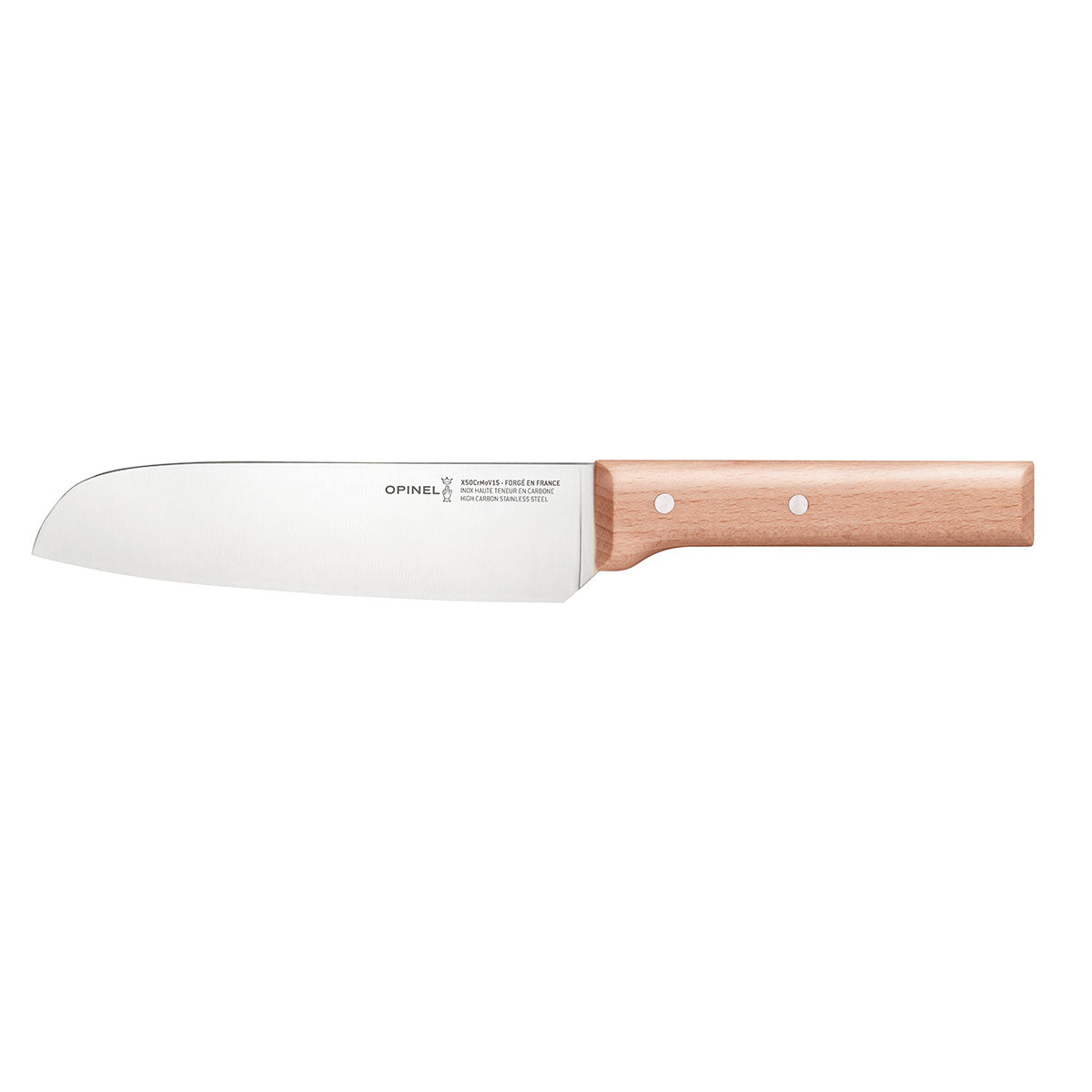 Opinel Parelle No.119 Santoko Knife
Santoku in Japanese means 'three virtues'.
This versatile kitchen knife is ideal for cutting, chopping and dicing. Also great at slicing - which means it's perfect for vegetables, meats, fish and, well anything you want to cut! 
The 3mm-thick blade remains rigid and stable when cutting, and the continuous cutting edge frees up the heel of the blade to make it easier to sharpen.

Blade length - 17cm in Length.

Beech handle.