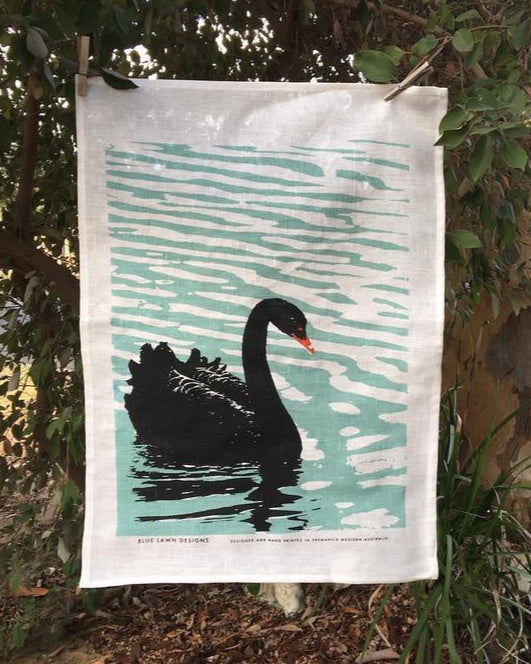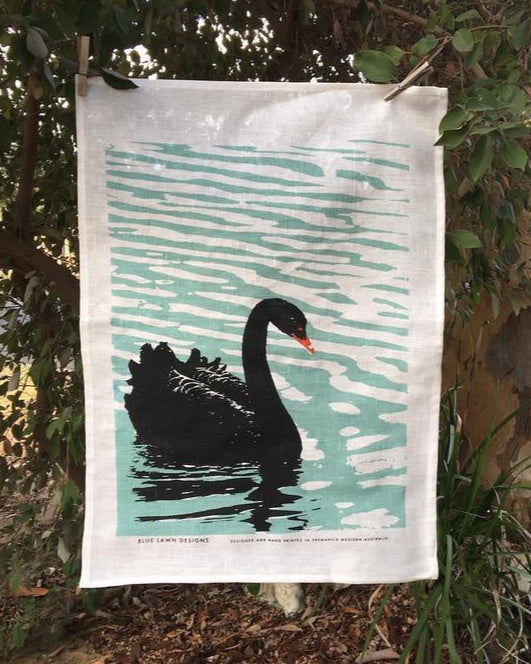 Blue Lawn Design Tea Towel - Black Swan
The black swan (Cygnus atratus) is a large waterbird that is prolific in the southwest of Australia. They are nomadic, with erratic migration patterns dependent upon climatic conditions.
100% linen tea towels, hand screen-printed with water-based inks right here in Fremantle. The fabric size is 50 x 70cm and the printed area is approximately 41 x 55cm.
Can be framed in a standard IKEA frame.