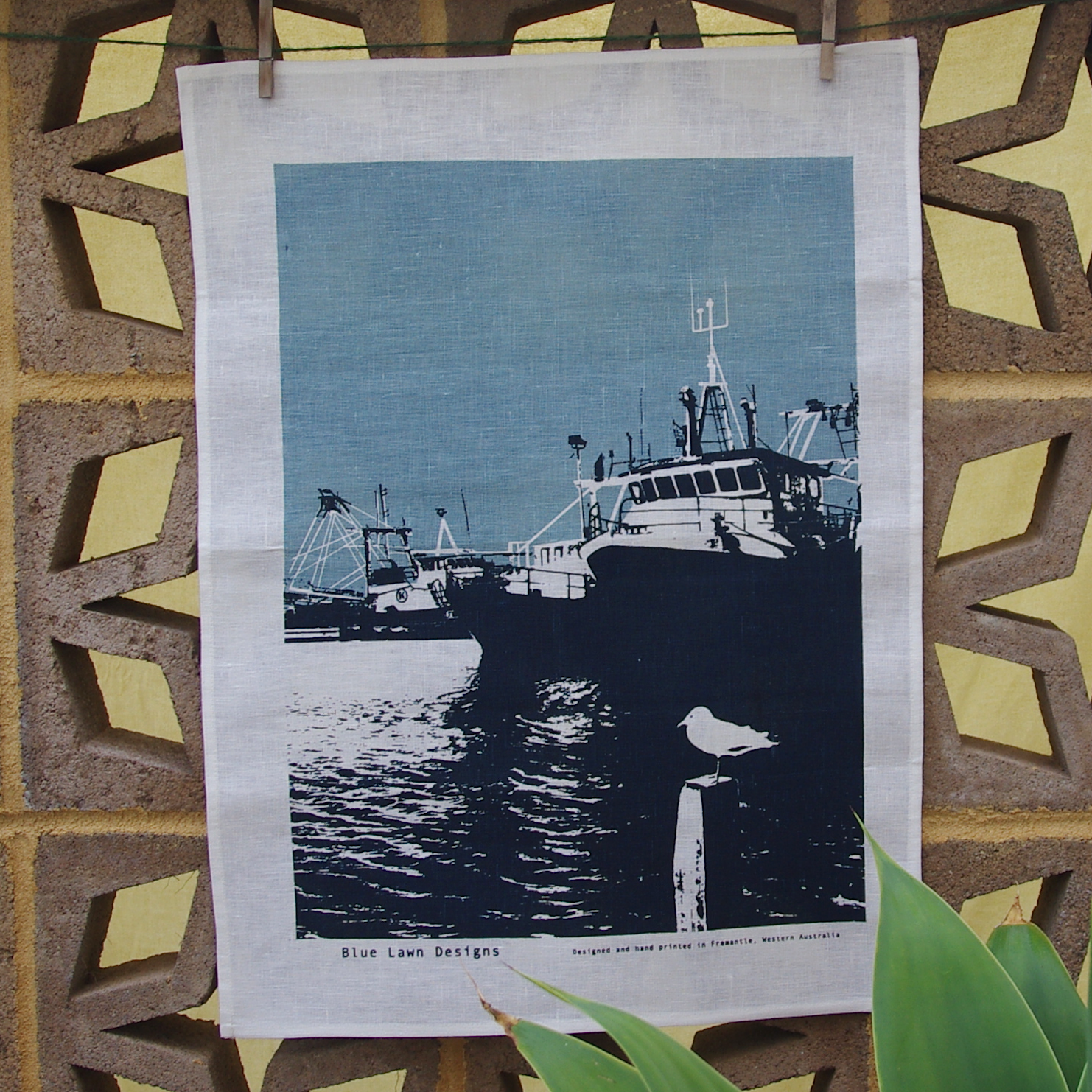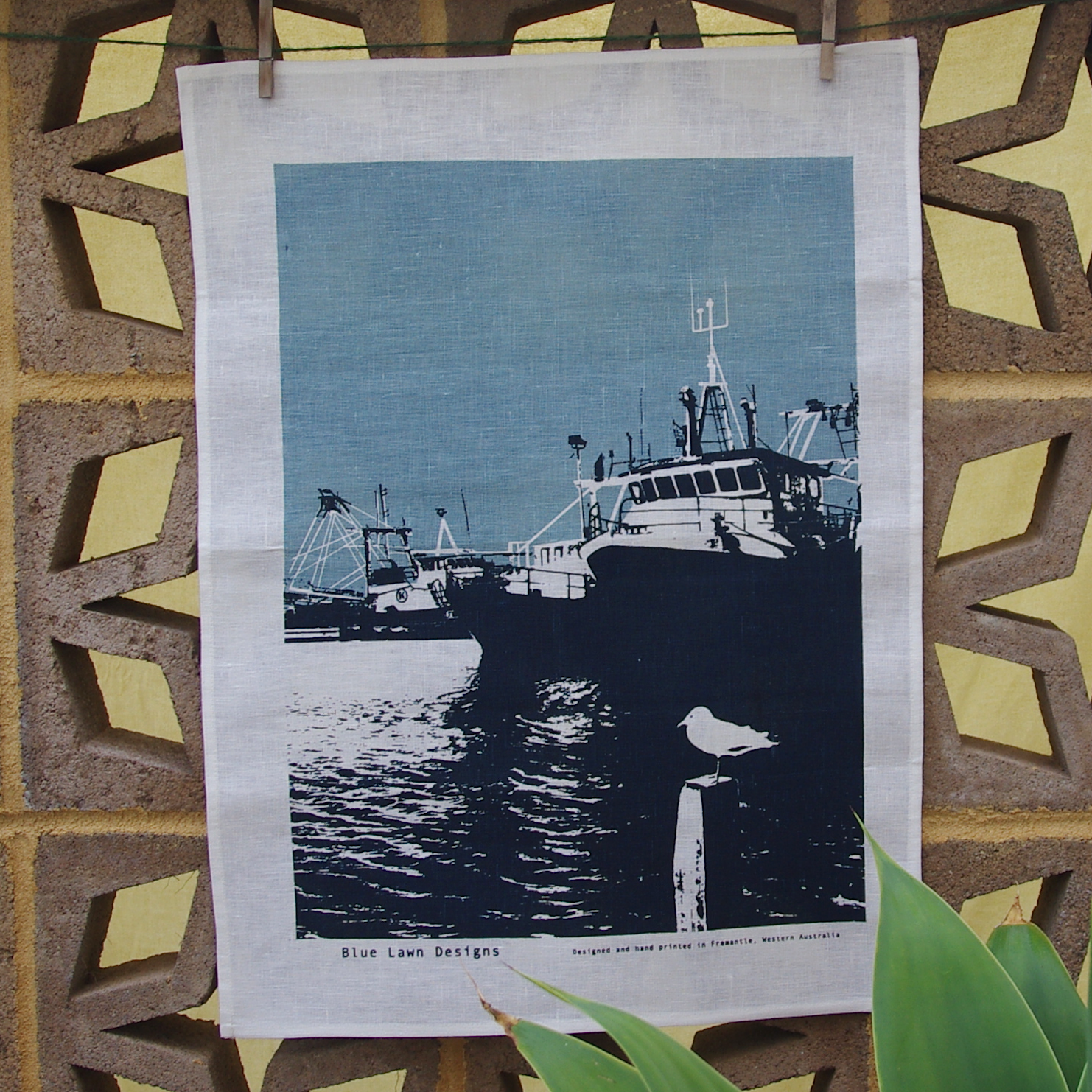 Blue Lawn Designs Tea Towel - Fishing Boat Harbour
The Fishing Boat Harbour started as a single jetty near the original fish markets. Fishermen would discharge their catch at the markets and then proceed to the inner harbour for anchorage. In 1919, a 300-metre breakwater was constructed to provide an anchorage for all fishing boats. Over time, the harbour has expanded and adapted to meet the changing needs of the local fishing industry and the city of Fremantle.
100% linen tea towels, hand screen-printed with water-based inks right here in Fremantle. The fabric size is 50 x 70cm and the printed area is approximately 41 x 55cm.
Can be framed in a standard IKEA frame.