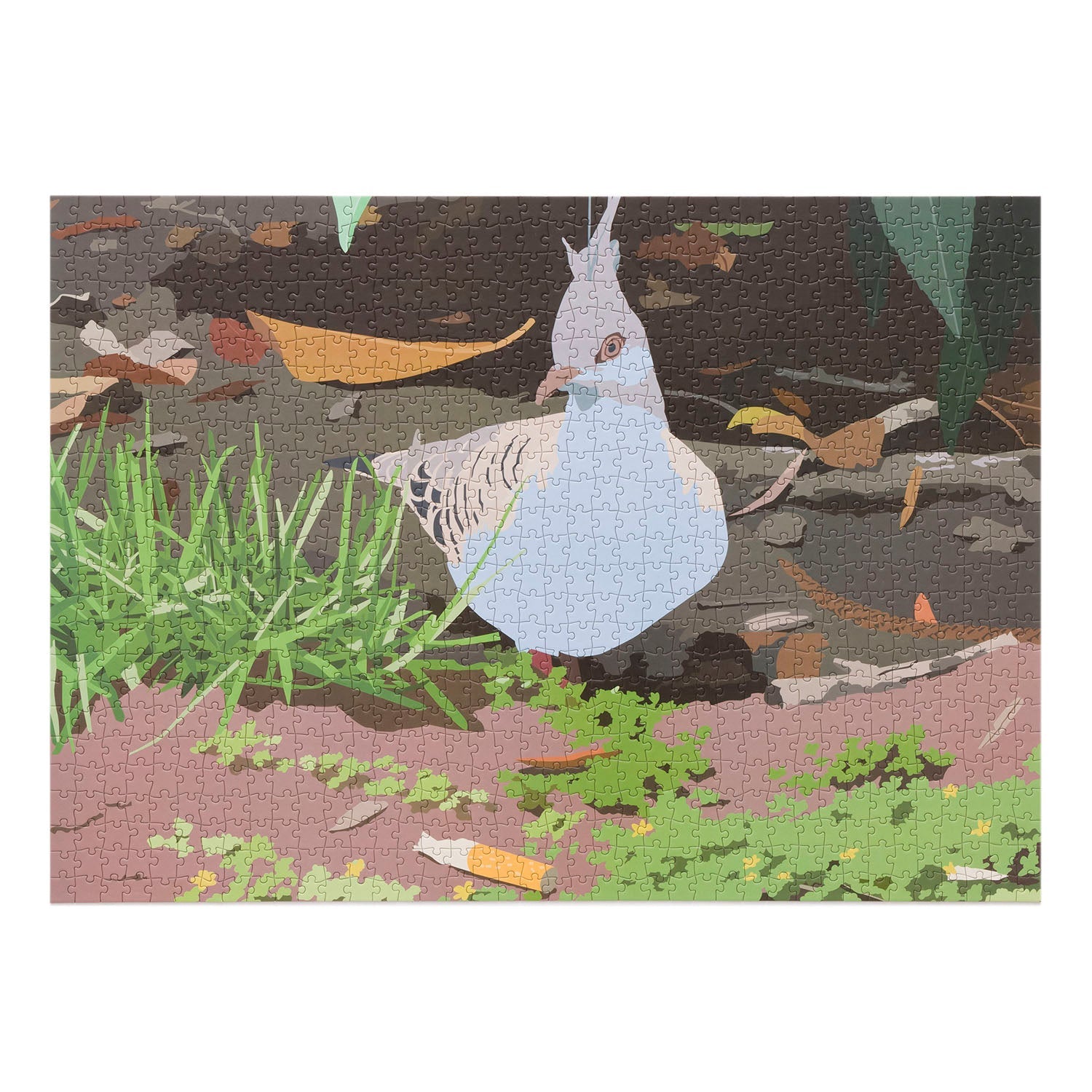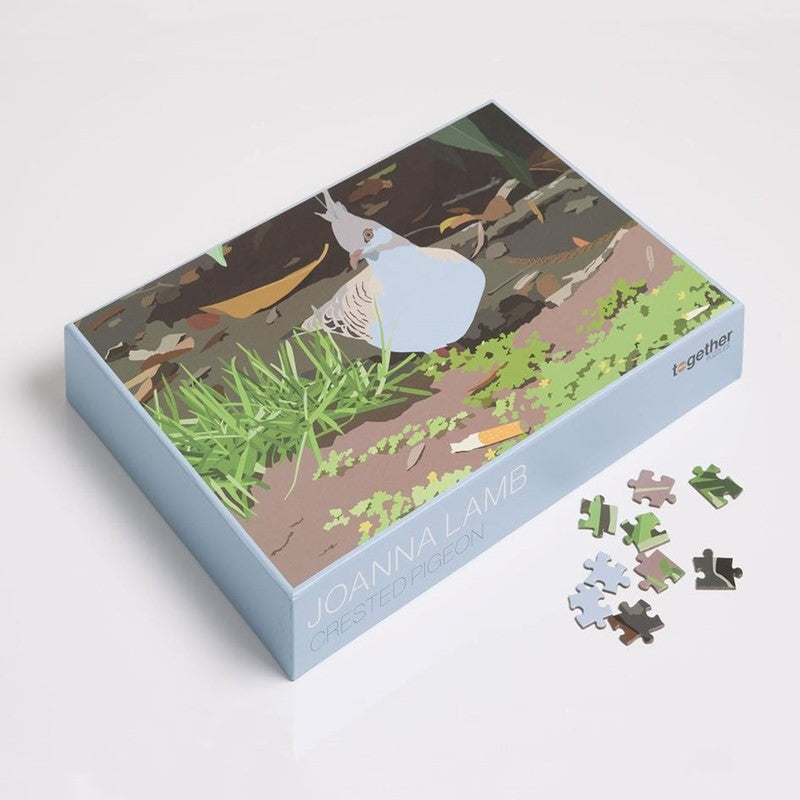 Crested Pigeon 1000 Puzzle - Joanna Lamb
Crested Pigeon Jigsaw by Australian Artist Joanna Lamb
Edition of 500
A common bird foraging under foliage at the Adelaide Botanic Gardens features in this wry puzzle, where untamed nature makes its presence felt alongside the rubbish that humans leave behind.
Packaged in a deluxe box, the jigsaw pieces come in a reusable zip lock bag.
Pieces: 1000
Jigsaw puzzle size: 50 x 70cm
Box size: 32 x 22.6 x 5.2cm
Difficulty: 3.5/5
The paper used to produce this product is certified as being from forests that are responsibly managed, socially beneficial, environmentally conscious, and economically viable.