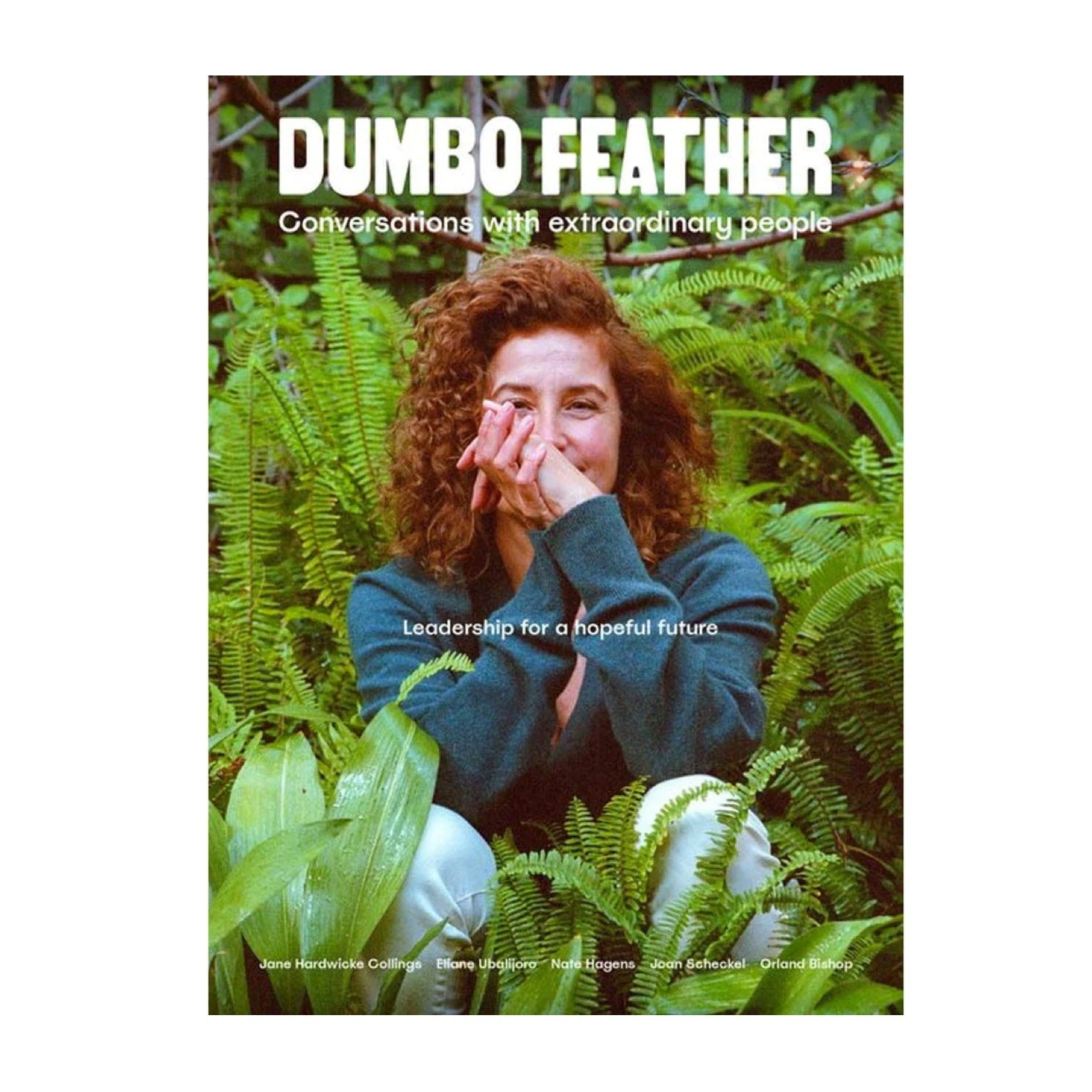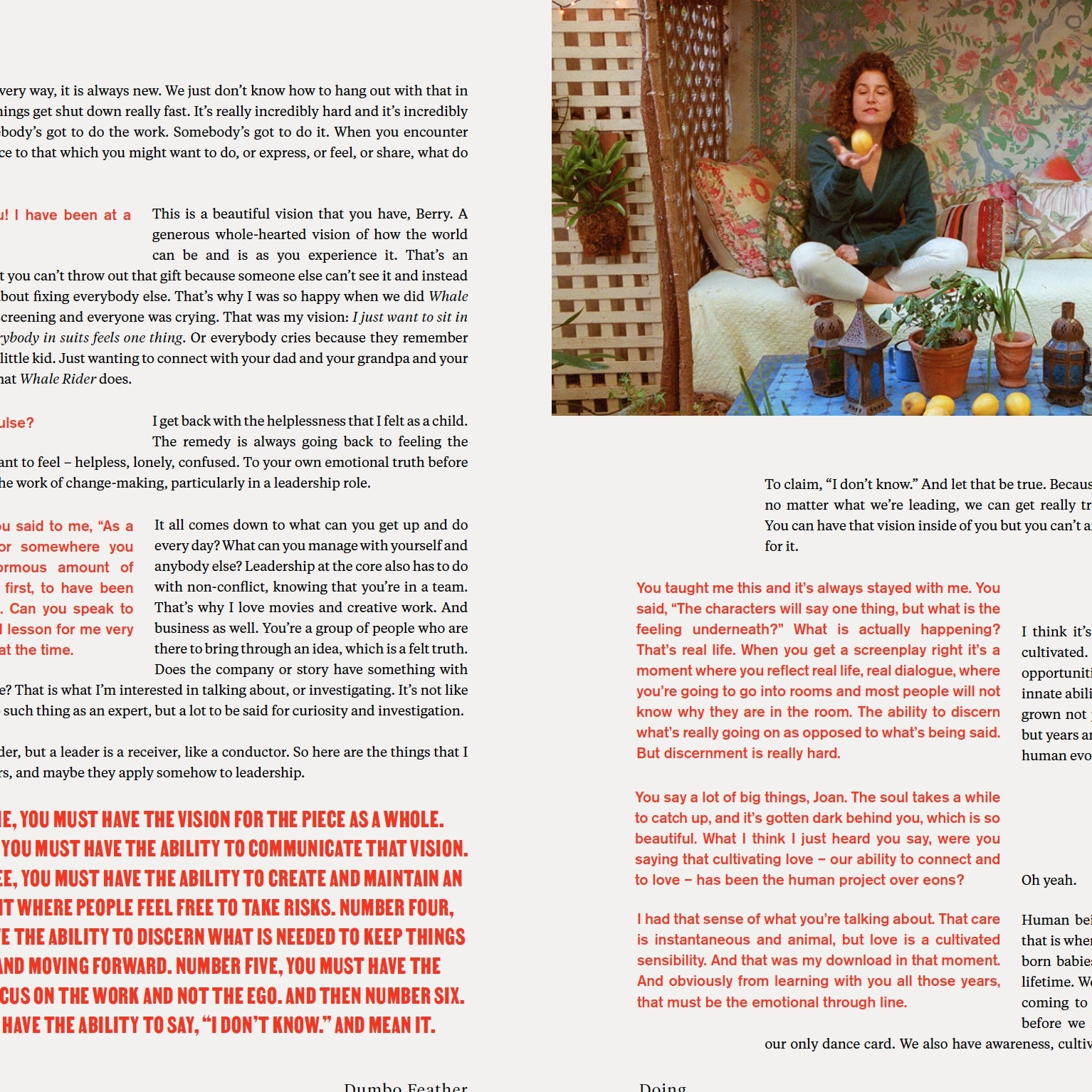 Dumbo Feather - Issue 72
Leadership for a hopeful future. 
The final edition of Dumbo Feather asks:
What makes a leader?
And, when we think about the leaders we need to move into our future with confidence that we can collectively sort out this almighty mess, who do we turn to?
Issue #72 of Dumbo Feather — the final print issue of the magazine – explores the theme of leadership for a hopeful future. Featuring deep conversations with Hollywood script doctor Joan Scheckel, founder of the School of Shamanic Womancraft Jane Hardwicke Collings, Community leader Orland Bishop, multi-disciplinary businesswoman Elian Ubalijoro and teacher/ social philosopher Nate Hagens.
The result is a rich mix of perspectives on how we might build a more resilient world in which both people and planet can thrive.
We hear from Kaj Lofgren on economic approaches that unite head, heart and hands, Oliver Pelling states his case for why punk rock is a great training ground for revolutionary business practices and Tahlia Norrish shares what she learned during lockdown from a relationship with a visiting fox. Cherie Gilmour shares the story of Hireup founder Jordan O'Reilly and platform customer Scott Taylor — when a business relationship became a friendship. Daniel Simons has curated a glossary of hope and Melanie Owens shares her recipe for integrated leadership in a reflective exercise for all readers.
Leadership is our collective responsibility – we need all hands on deck. As Dumbo Feather transitions to the Small Giants Academy, we celebrate those who are making a difference across the world.