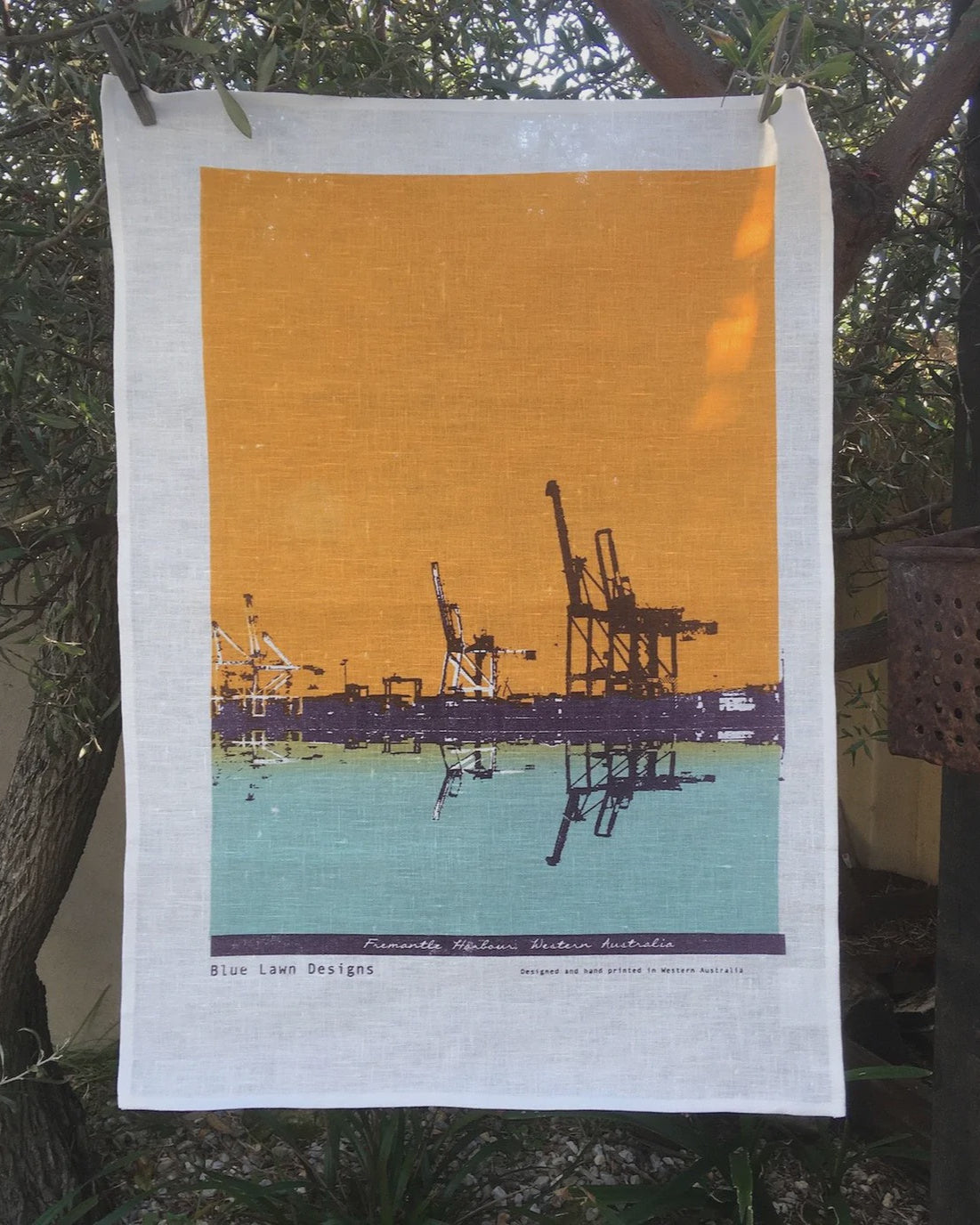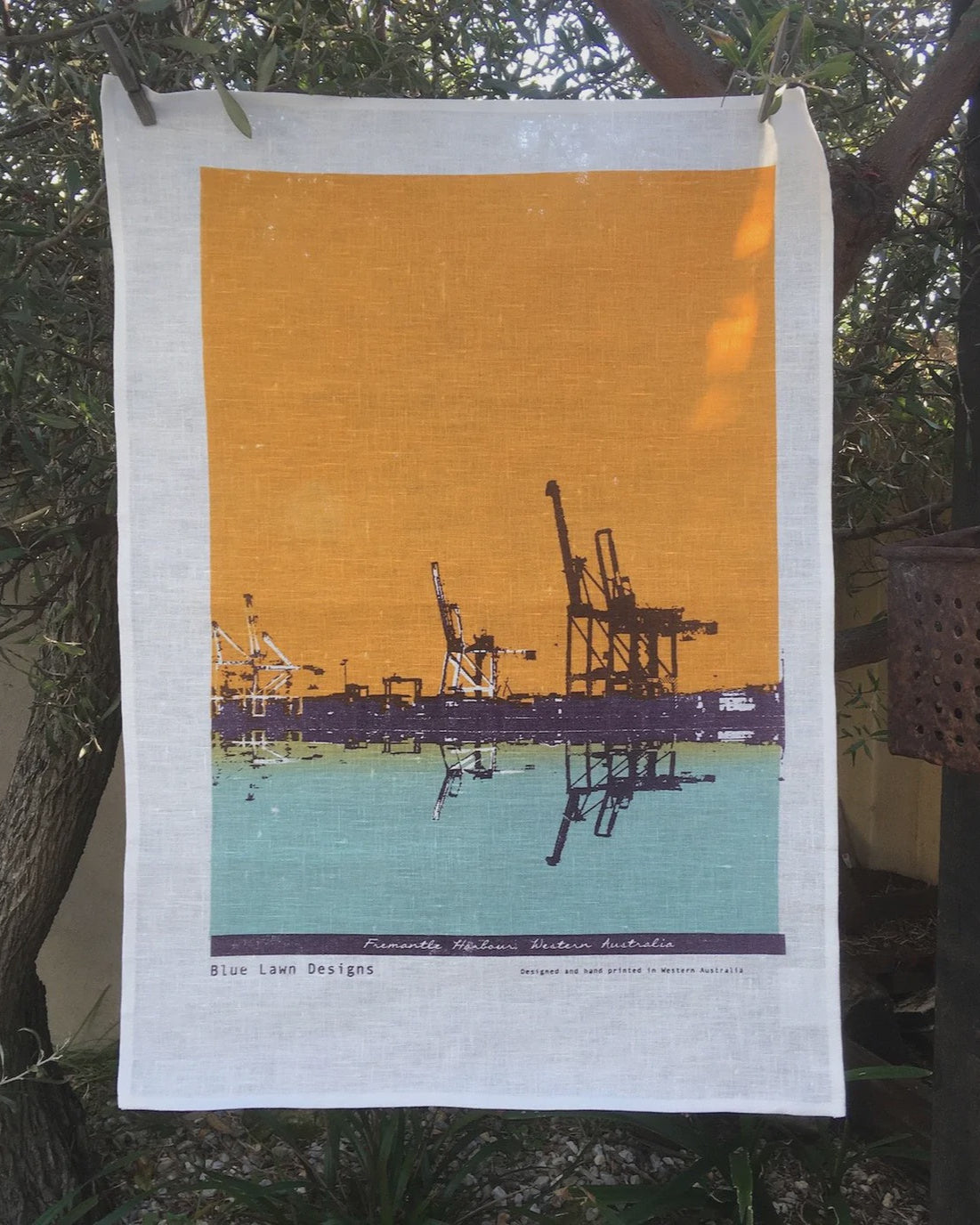 Blue Lawn Designs Tea Towel - Fremantle Harbour tea towel
Shipping container cranes are integral to the marine architecture of Fremantle. This view looks across the glassy water of Fremantle harbour, Western Australia.
100% linen tea towels, hand screen-printed with water-based inks right in Fremantle. The fabric size is 50 x 70cm and the printed area is approximately 41 x 55cm.
Can be framed in a standard IKEA frame.