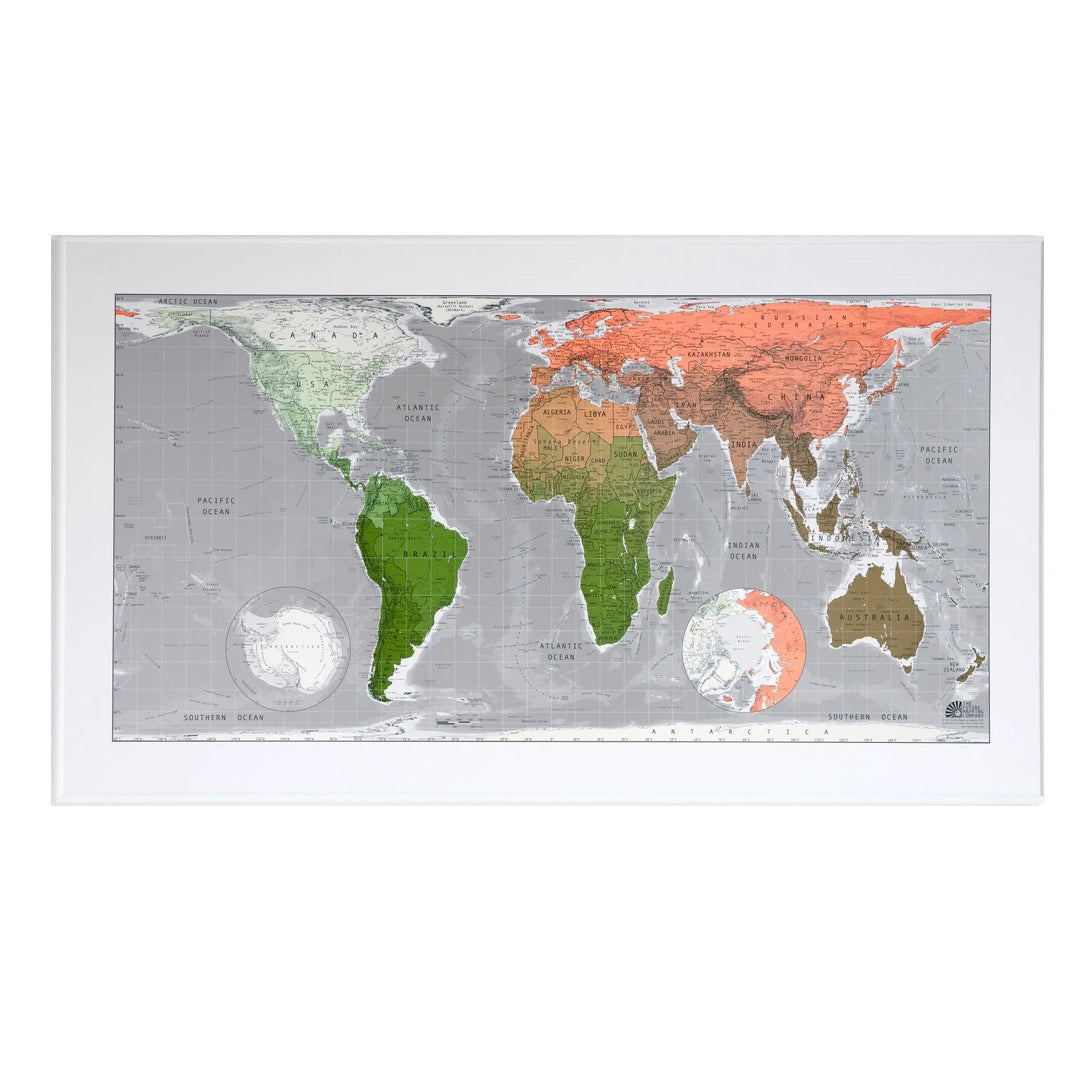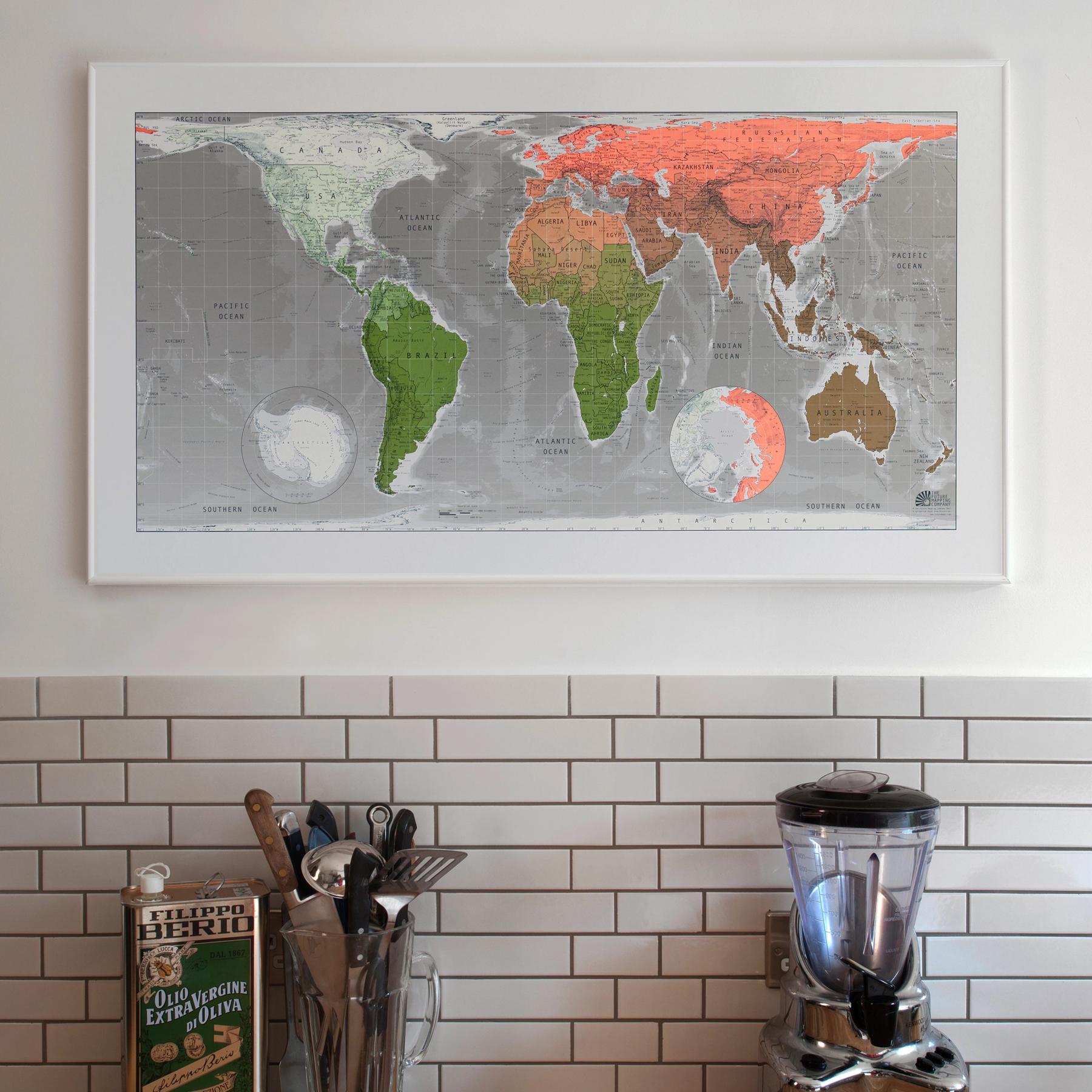 Future Map - world (coral, gold, khaki)
Our very first map is now seen as a design classic.
The striking shapes created by the equal-area projection combined with our alternative take on colouring the world makes this reference map a statement piece of wall art.
This thought-provoking vision of the world creates a beautiful graphic and a brilliant focal point for discussion. Sea depth layers, North and South Pole projections as well as all the usual mountain ranges, rivers and city populations also make this map an essential point of reference.
We combined the fascinating equal-area projection with our passion for design to create a map of unparalleled style. We select our colours meticulously to complement each other or to create eye-popping contrast. We then use printing techniques that allow us to render sublime colours and mesmerising metallics which are impossible to recreate with digital print.
The result is the Future Map, which will change the way you look at the world forever. We are not exaggerating. We hope this map will mean the world to your wall.
We print our maps on to the highest quality FSC approved silk-coated paper using the lithographic printing process. (This works like a mechanised version of traditional screen printing.) A plate is made for each colour and then laid down individually, creating a stunning print with maximum definition and impact. A sealer is applied to protect the inks and gloss UV varnish used to add contrast and highlight boundaries.
1015mm x 575mm