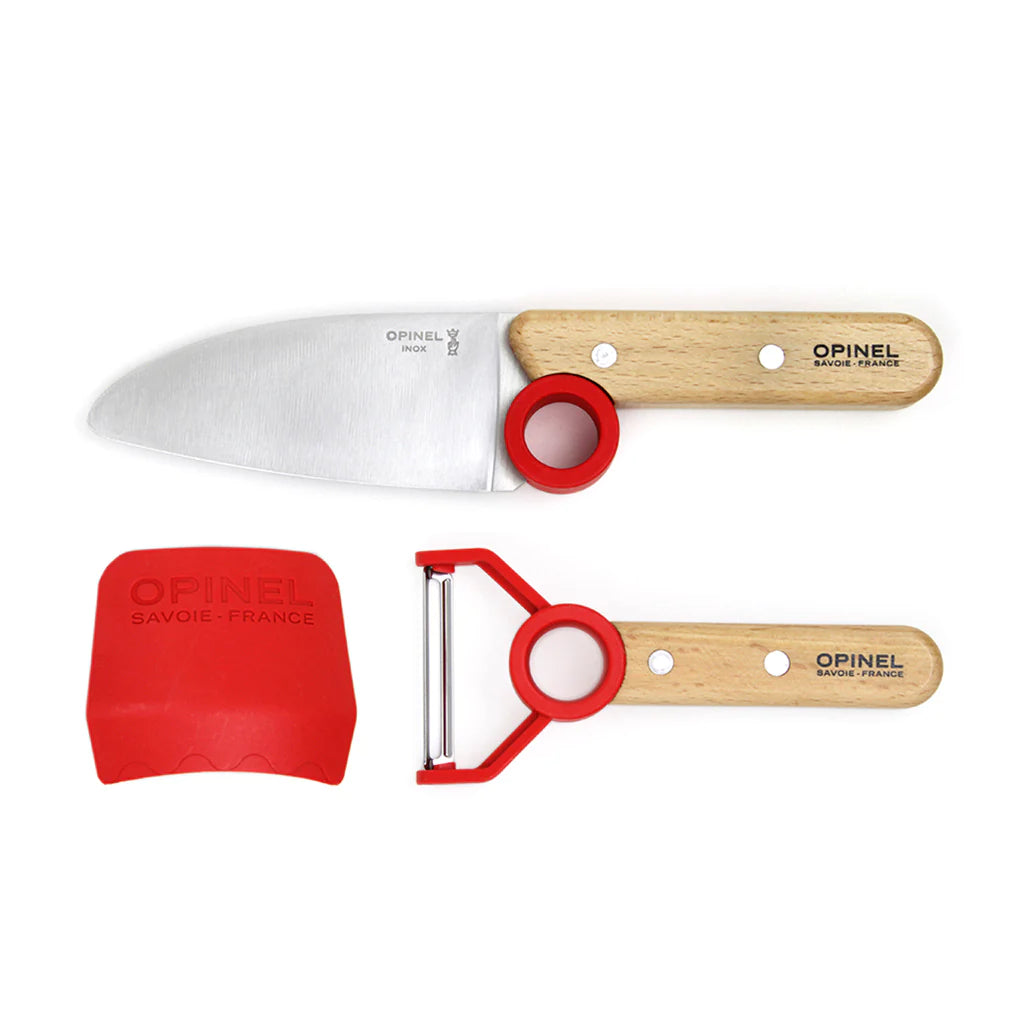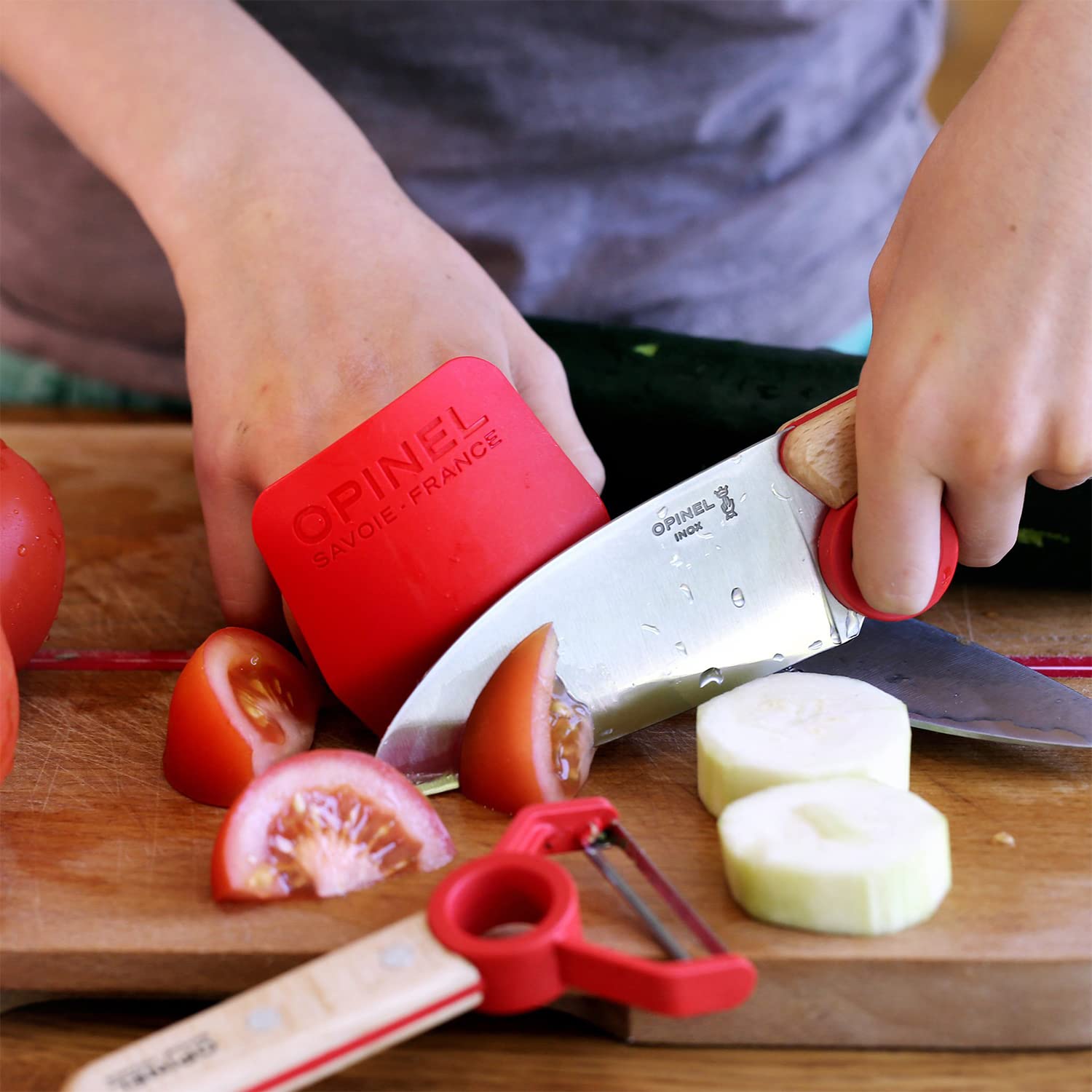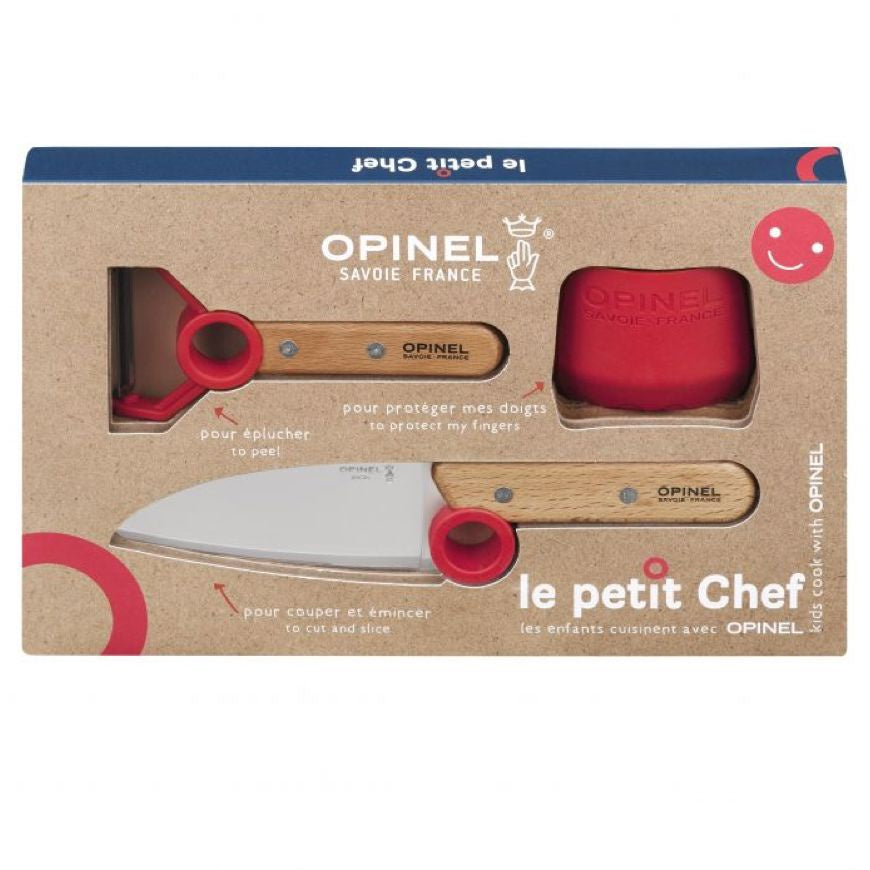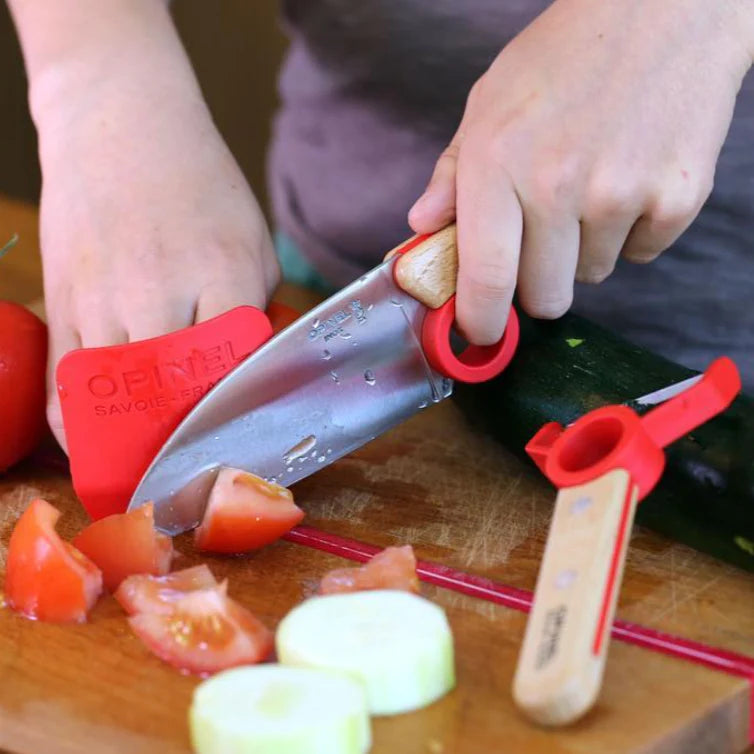 Opinel Le Petit Chef 3 Piece Set
The Le Petit Chef set contains a knife, a peeler and a red finger protector.
With Opinel, kids can cook: the Le Petit Chef collection is the perfect way to teach them. The training ring helps position their fingers, while the finger protector protects the hand holding the food in place.