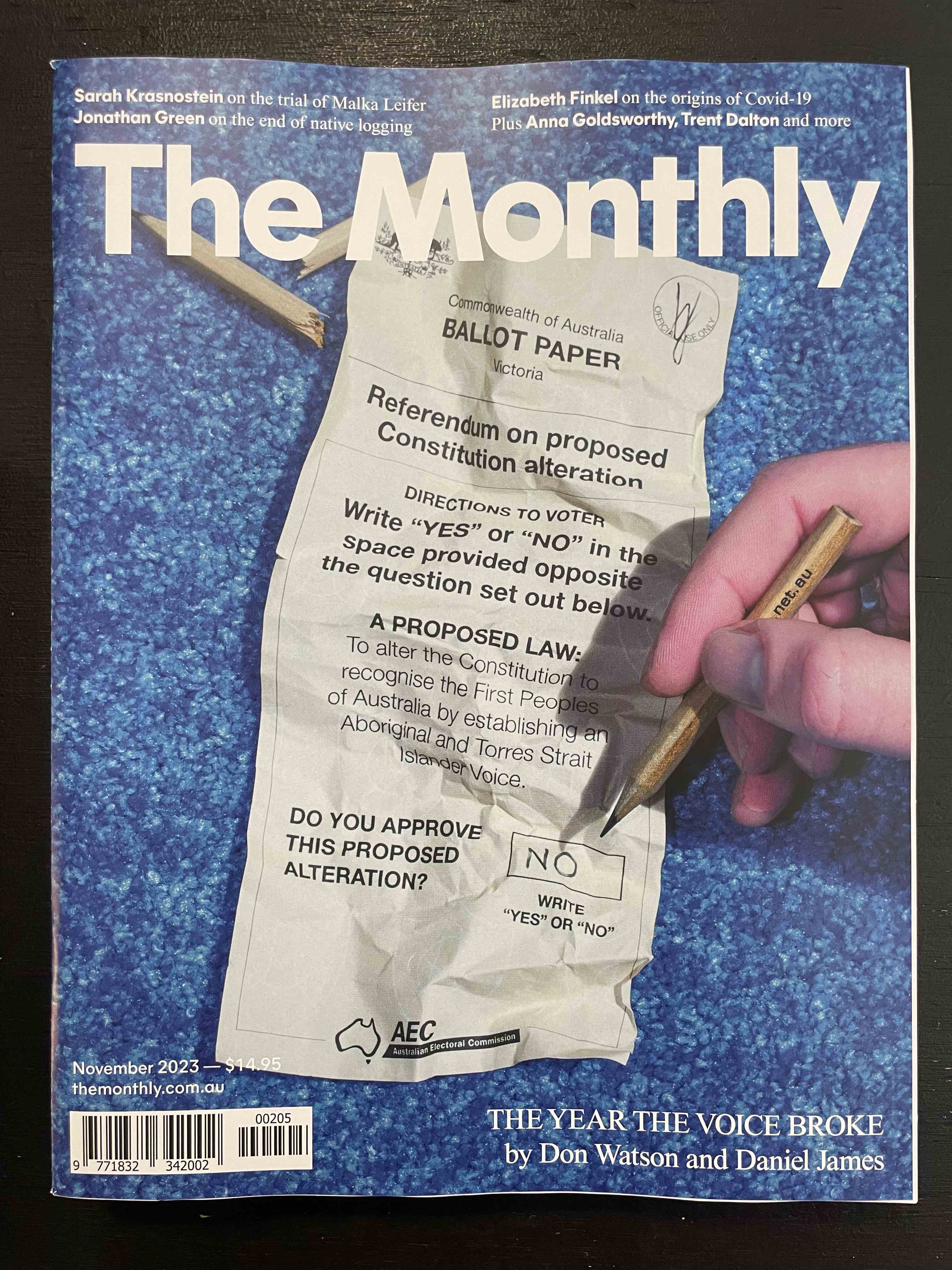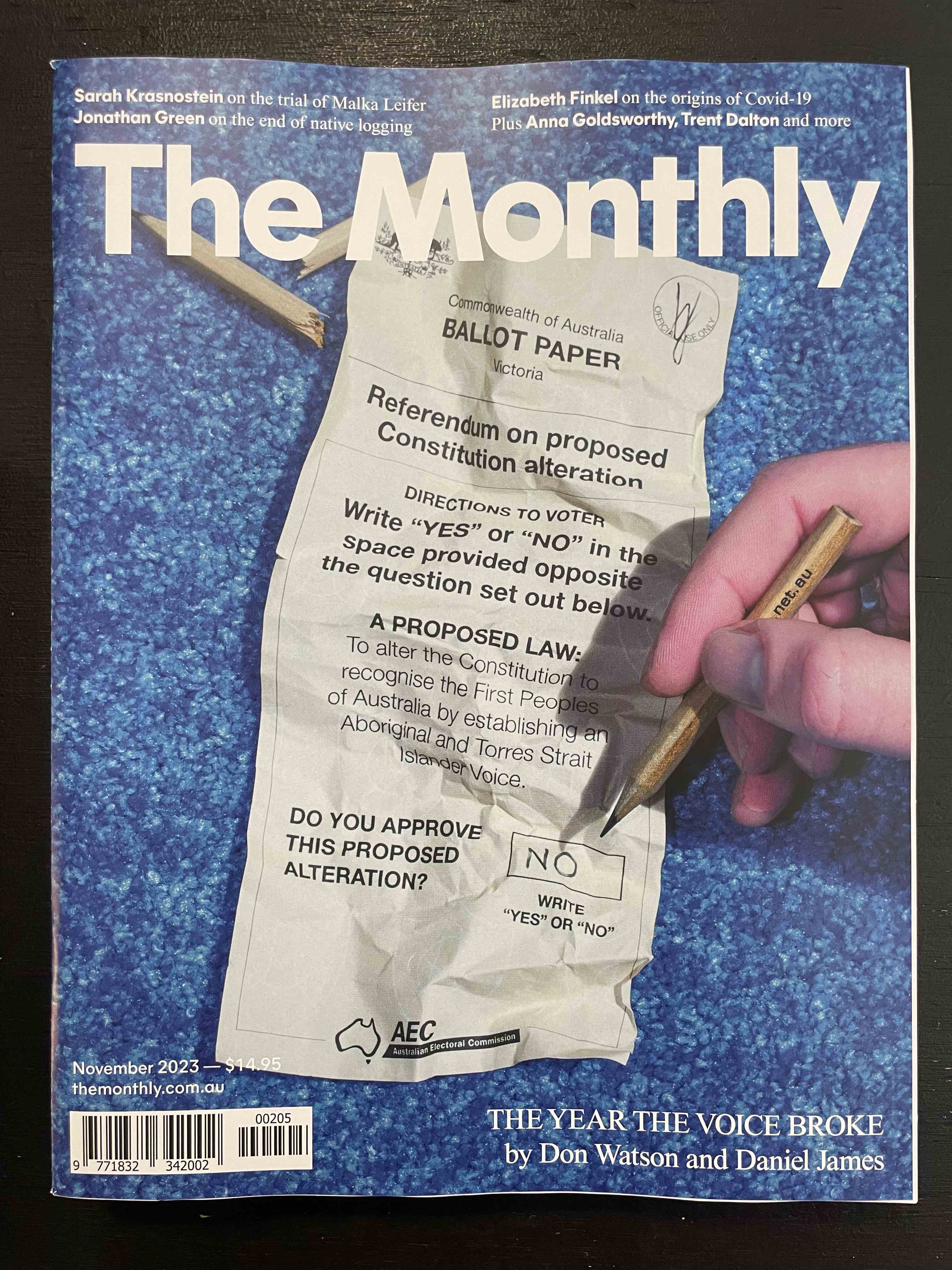 The Monthly November 2023
The November issue is out now.
Featuring Daniel James and Don Watson on the referendum and the future of reconciliation, Sarah Krasnostein on the Malka Leifer trial, and Jonathan Green on how native forests should be best managed.
Plus, Elizabeth Finkel on the Covid lab-leak theory, Esther Linder on NT's leading fire management program, Shane Danielsen on what is lost among streaming's abundance, and Anna Goldsworthy, David Neustein, Trent Dalton, reviews of 'Mutiny in Heaven', 'The In-Between' and more.