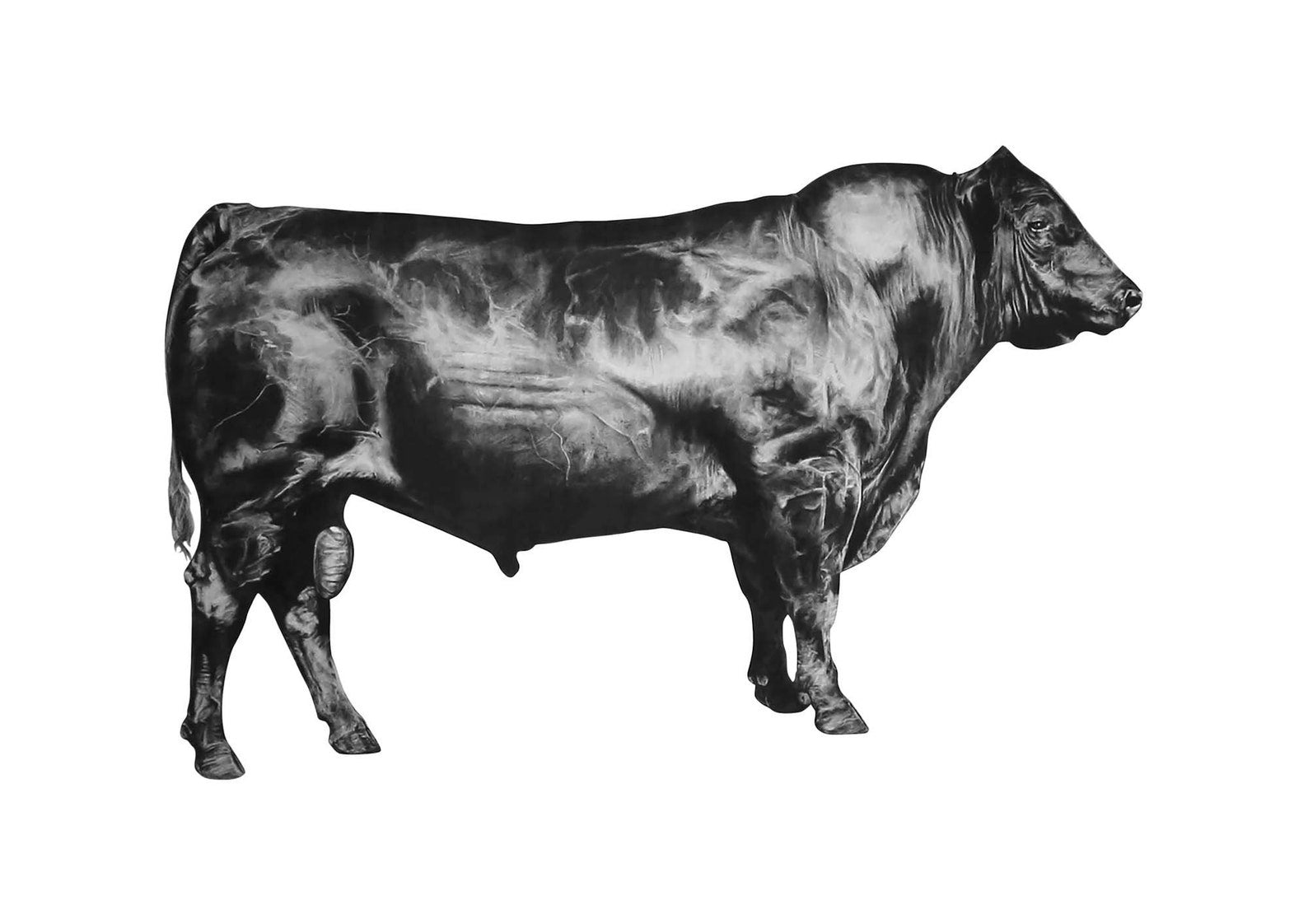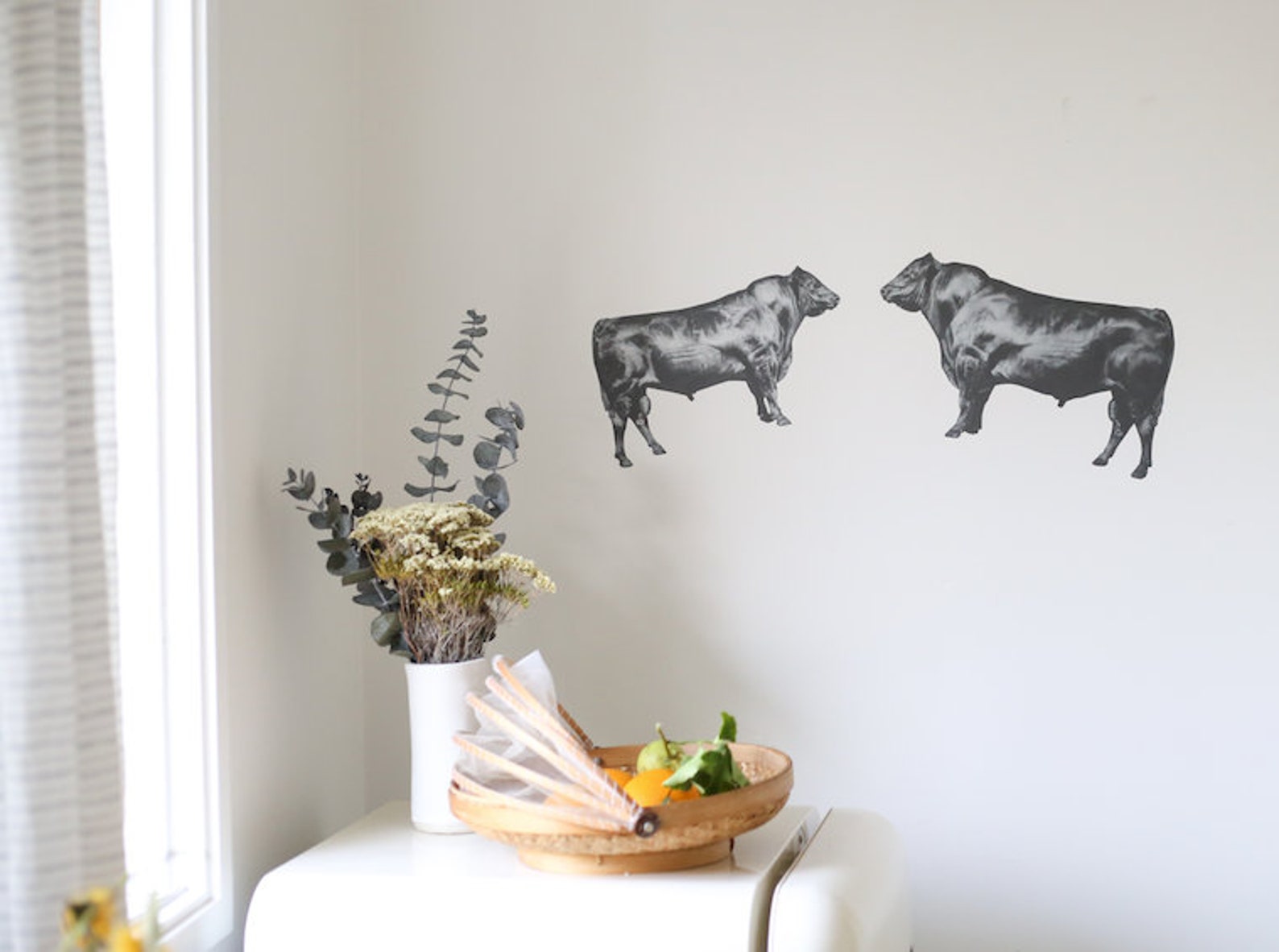 Anna's Animal Stickers - Bull (right)
Populate your walls with a whole menagerie of feathered, furry or scaly animal friends and turn any space into a magical wonderland. Hand drawn decorative moveable fabric wall stickers designed from Anna Louise Richardson's original drawings of animals and the natural world.
This is a peel and stick product made with adhesive polyester fabric printed with UV Latex ink with a black and white matte finish.
It is non-toxic, BPA and phthalate free; a safe choice for your home and family.
It is removable and reusable and long lasting (no tearing, curling or stretching).
It can be installed on any flat surface including windows, walls and tiles for an indefinite period and can be repositioned and removed easily without leaving any residue or requiring special cleaning.
Start with smooth, clean and dry walls then peel off the backing and stick to the wall smoothing out any bubbles with your hand. Remove and reposition as required.
As these stickers won't damage your walls they are perfect for renting just keep the white backing paper and envelope if you intend to move the decals, or move home!
Dry wipe to clean, do not use cleaning products or water as ink may run.
29cm x 42cm