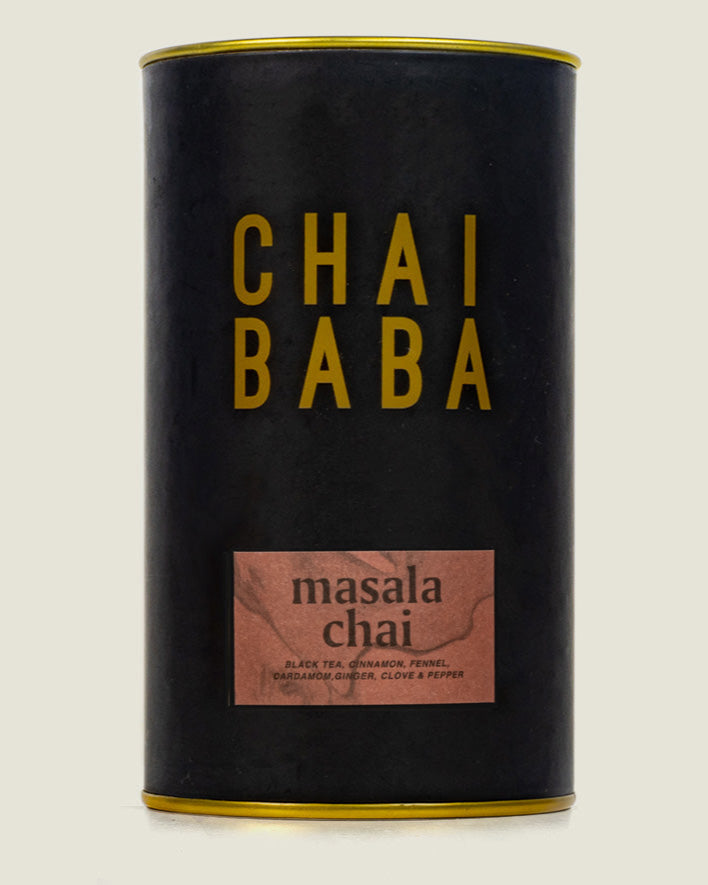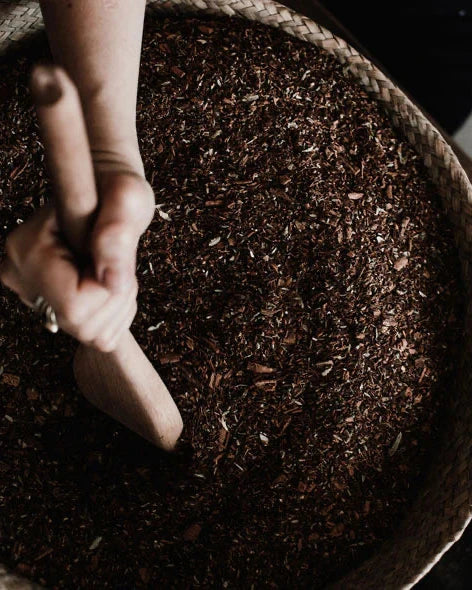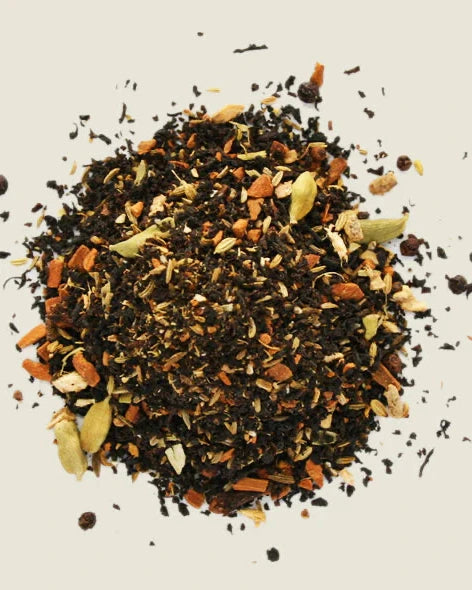 Chai Baba - Masala Chai canister
Inspired by India's rich and spicy masala chai – the daily ritual of millions – our chai is easy to prepare and bursting with health benefits.
The secret to a great chai is in the spice mix. A well balanced blend of fresh spices, and the highest quality Ceylon tea, our spices are roasted to release oils and ground fresh for maximum flavour extraction during brewing.  
Our chai has a wide range of health benefits. It is full of revitalising ayurvedic spices, traditionally used to support circulation and aid the digestive system.
Our 150g bags of Masala Chai are a great way for you to trial this healthy and delicious brew. Grab your first bag today or sign up to a subscription to save 20%.
---
Ingredients : Ceylon Black tea, cinnamon, fennel, cardamom, ginger, clove and pepper.
---
Serves : 15 cups per 150g.