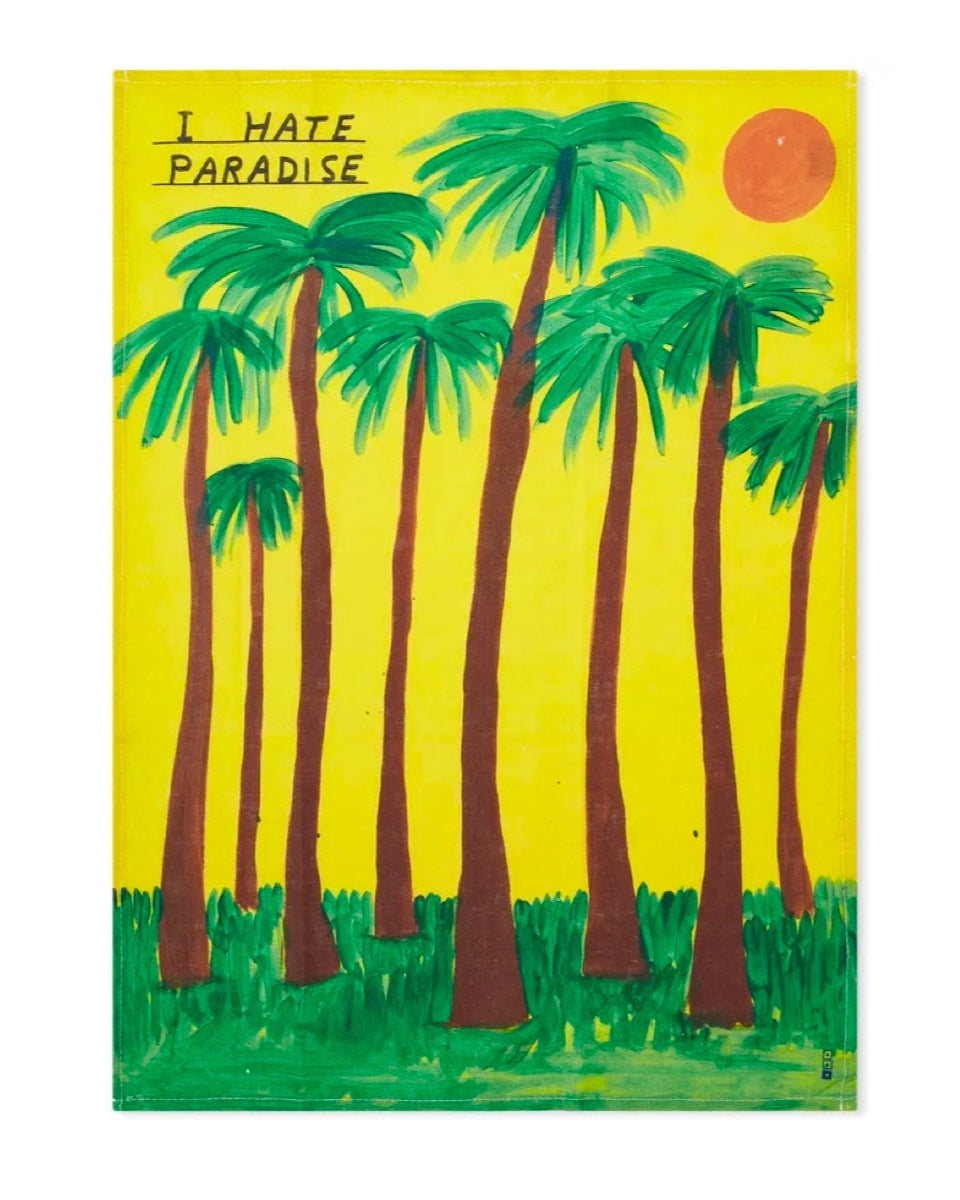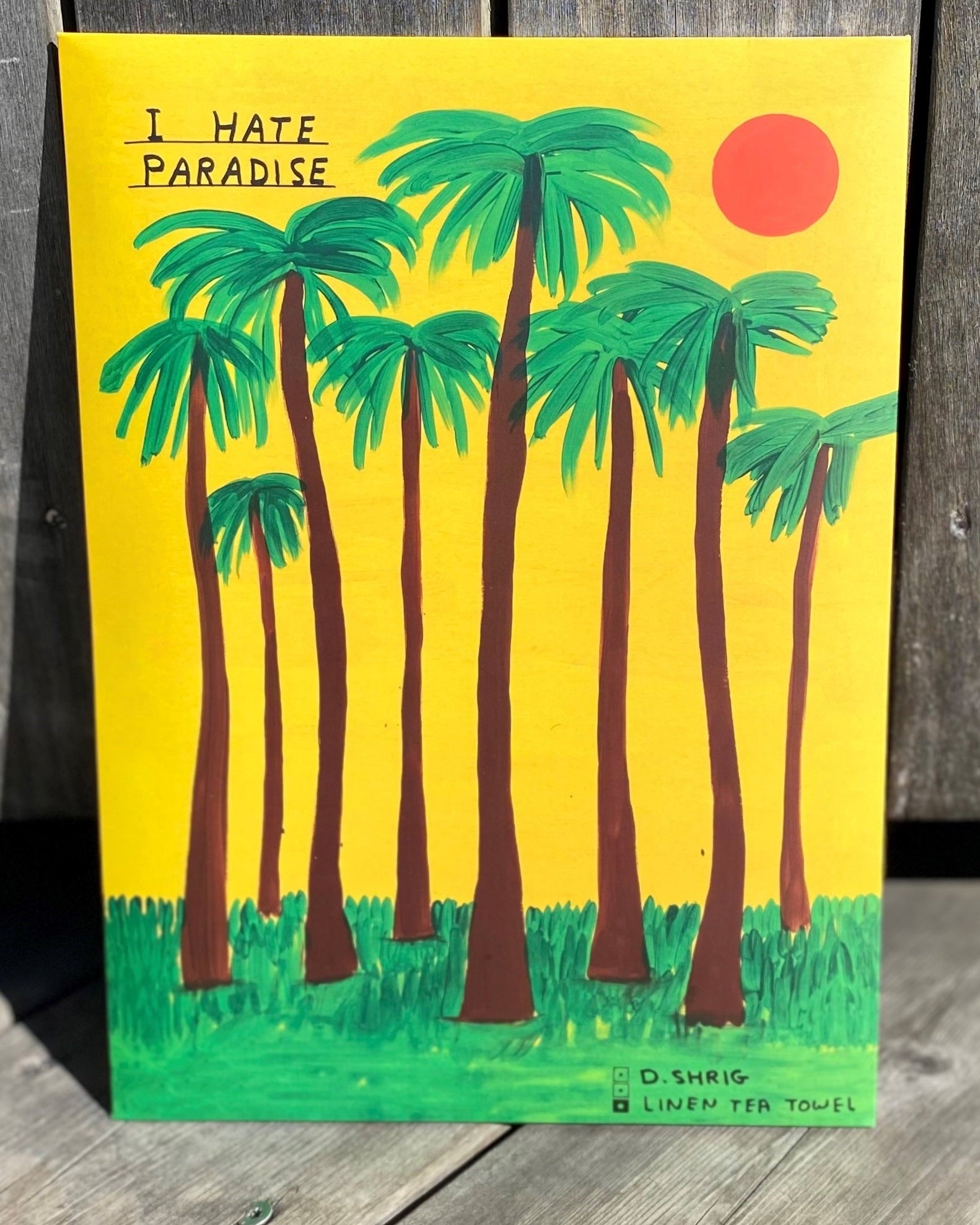 David Shrigley - I Hate Paradise - Tea Towel
This lovely masterpiece "I hate Paradise" - tea towel by David Shrigley is made of 100% linen will remind you of the quote that 'Every sunset brings the promise of a new dawn'. This surely brings more warmth and add colourful vibe in your walls.
British Artist, David Shrigley, came into prominence through his drawings, publications and sculptural works. His drawings have a kind of throwaway beauty featuring monster children, idiots, aliens and bad parents. Full of twisted lists and exchanges, Shrigley is a favourite both for his angst about modern living, his everyday disappointments and his endless cynicism.
Specifications
-100% Linen 
-Gift Packaged
-67cm x 50cm 
I Hate Paradise, 2020 © David Shrigley