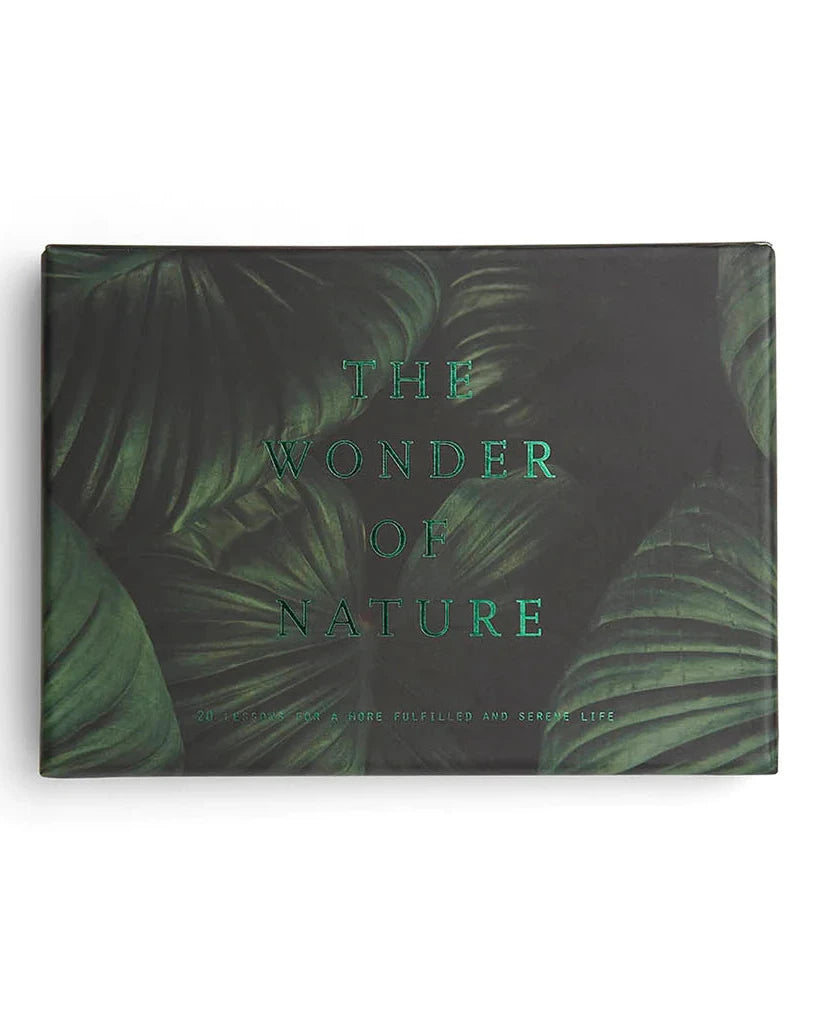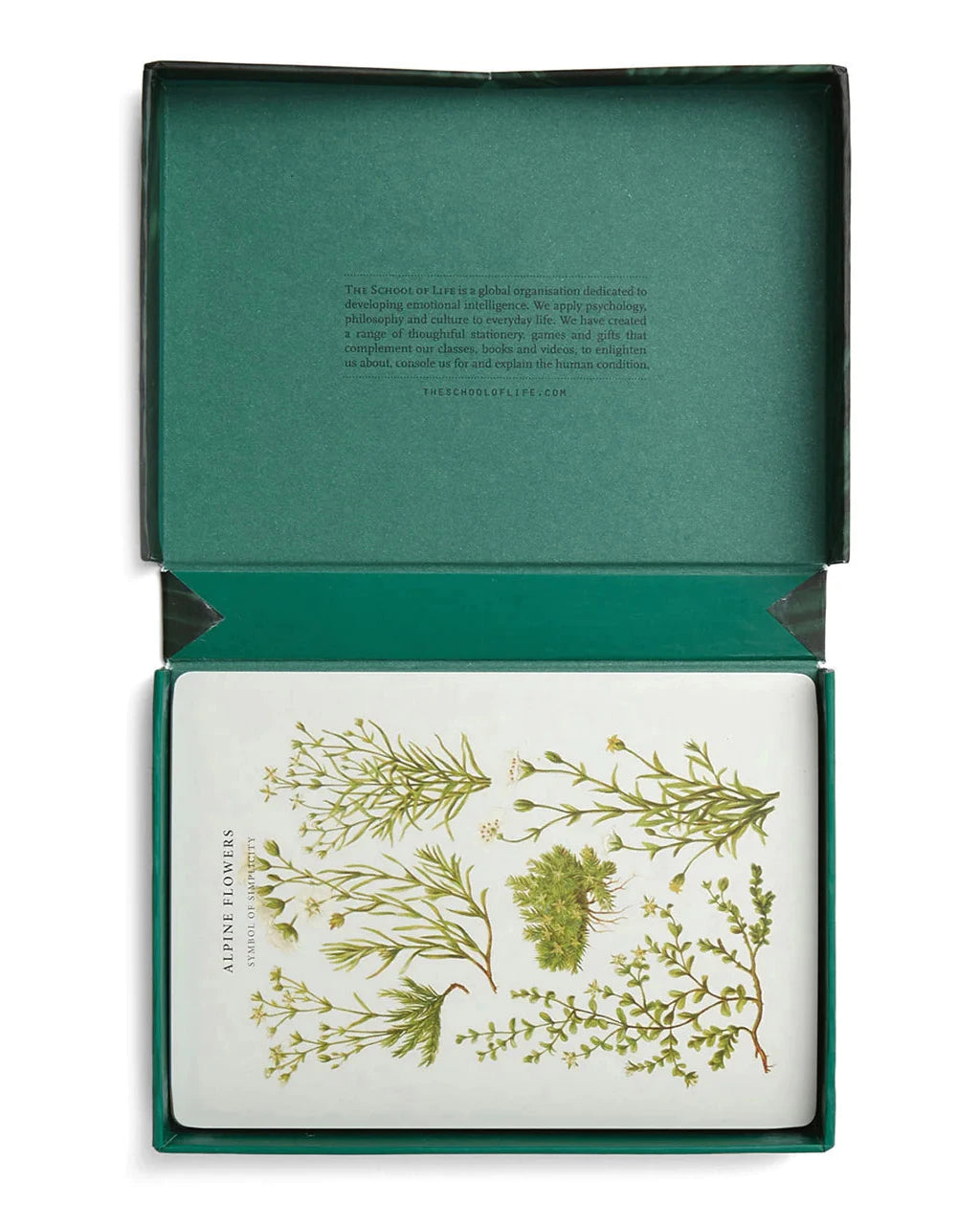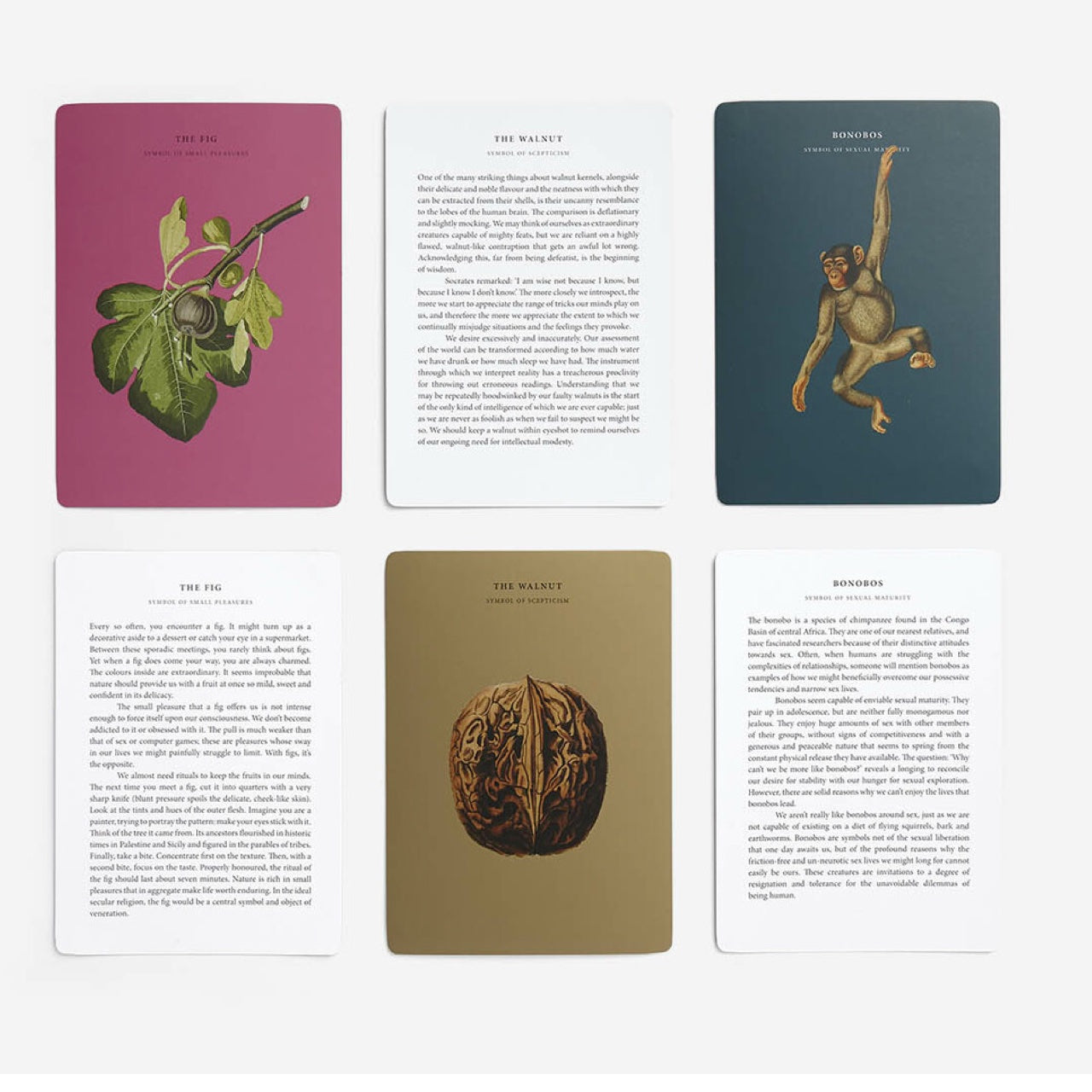 The School of Life The Wonder of Nature
 beautifully presented picture cards, across varying themes of nature -  a reminder to us all of the consolation and redemption we can take from the natural world.
We are always being told that nature is good for us - and that we should spend more time in its company for the sake of our health. What is less well flagged up is that nature is as important to us as a source of nourishment for our souls. Nature is a kind of book, and when we open our eyes to it, we find its pages filled with distinctive lessons about wonder and serenity.