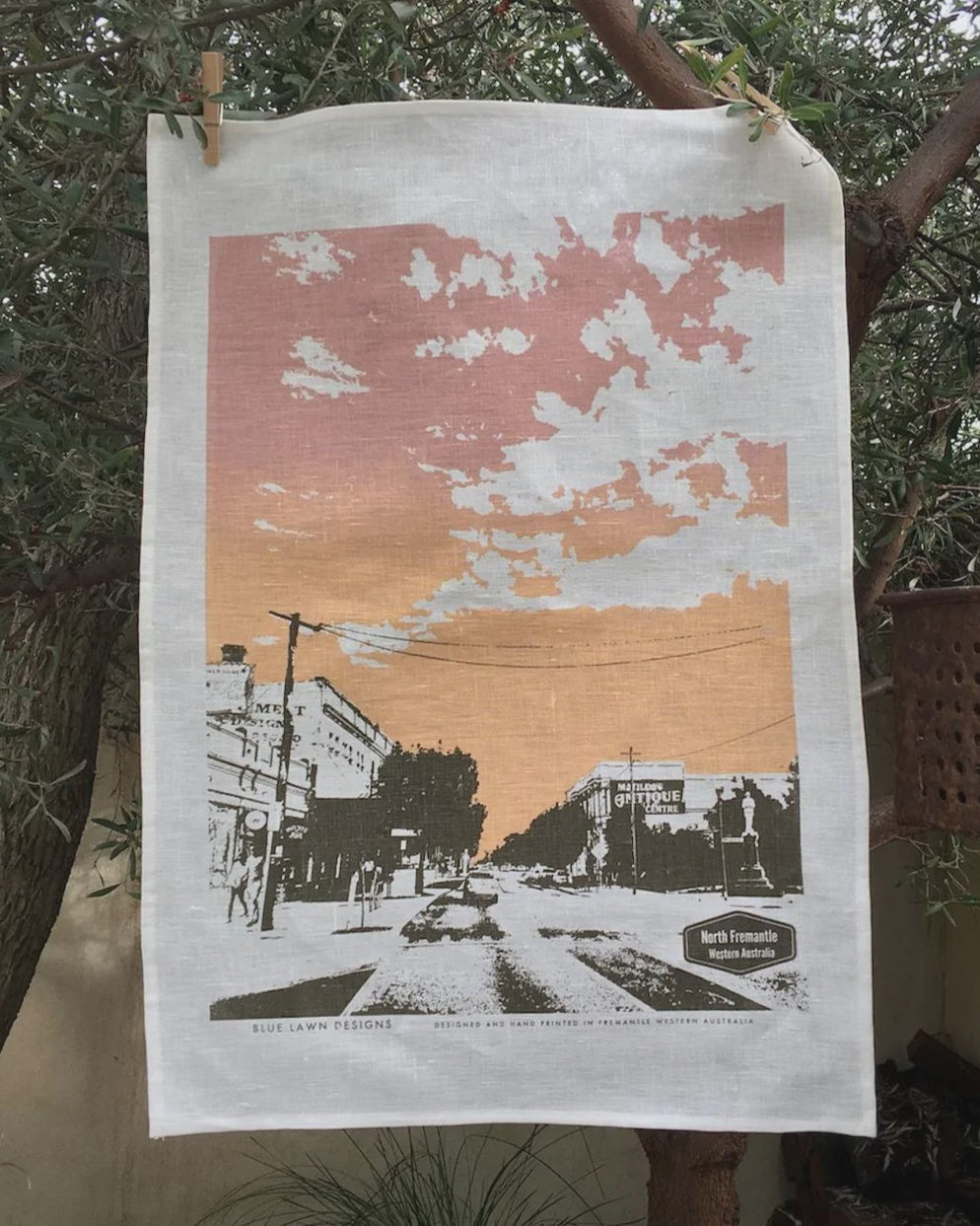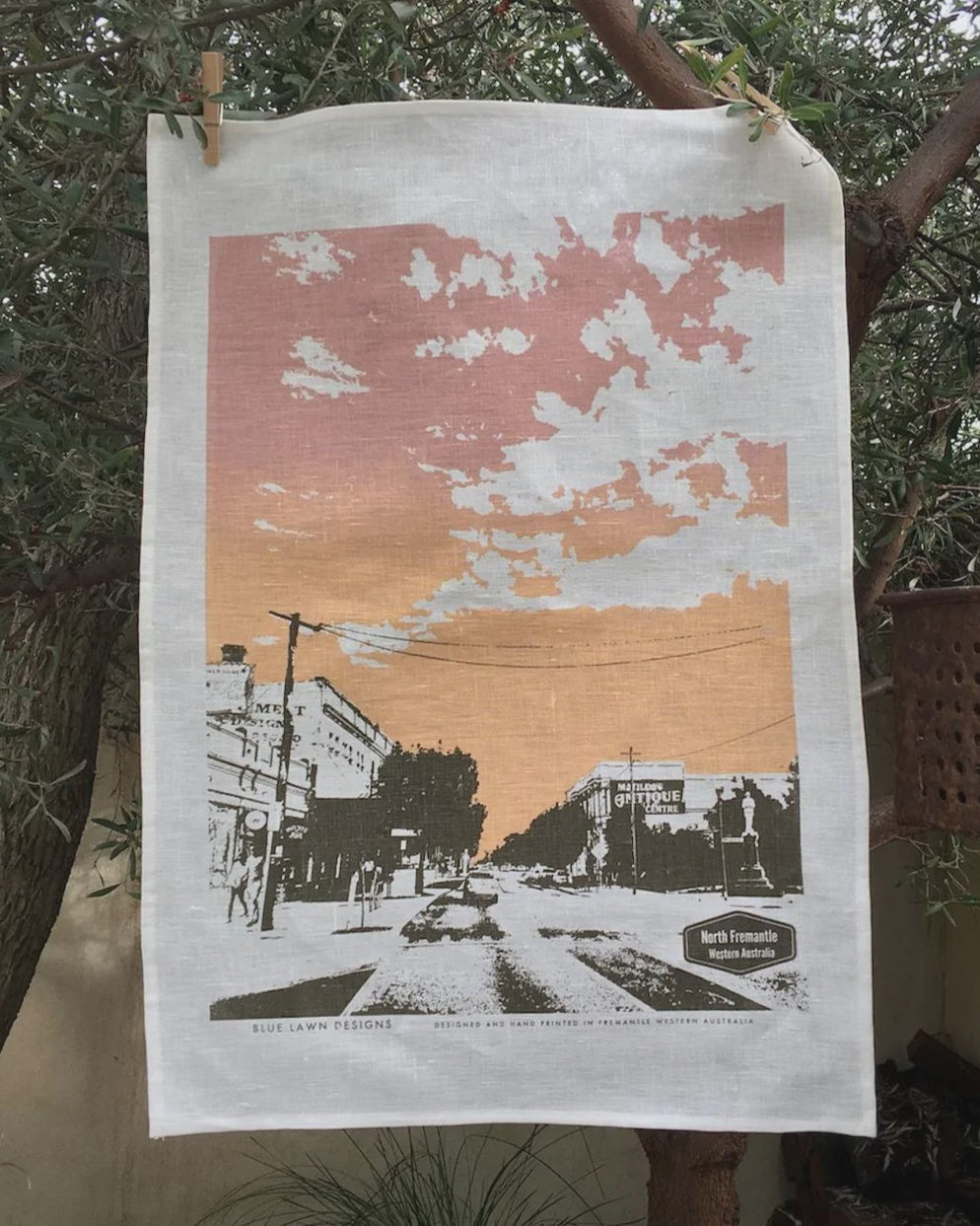 Blue Lawn Designs Tea Towel - North Fremantle
This view looks north along Queen Victoria Street. The area includes iconic locations like Mojos Bar and the old Weeties factory on Harvest Road, as well as the old North Fremantle Town Hall (est. 1896 then Arcadia Pictures/ North Fremantle Pictures (1936-1961)). The Town Hall was used by the WA Ballet Company in the 1970s, and is still an antique shop. It has the famous mural on the wall besides the more recent arrival - Propeller restaurant. A WW1 memorial soldier graces the corner of Harvest Rd.
100% linen tea towels, hand screen-printed with water-based inks right in Fremantle. The fabric size is 50 x 70cm and the printed area is approximately 41 x 55cm.
Can be framed in a standard IKEA frame.