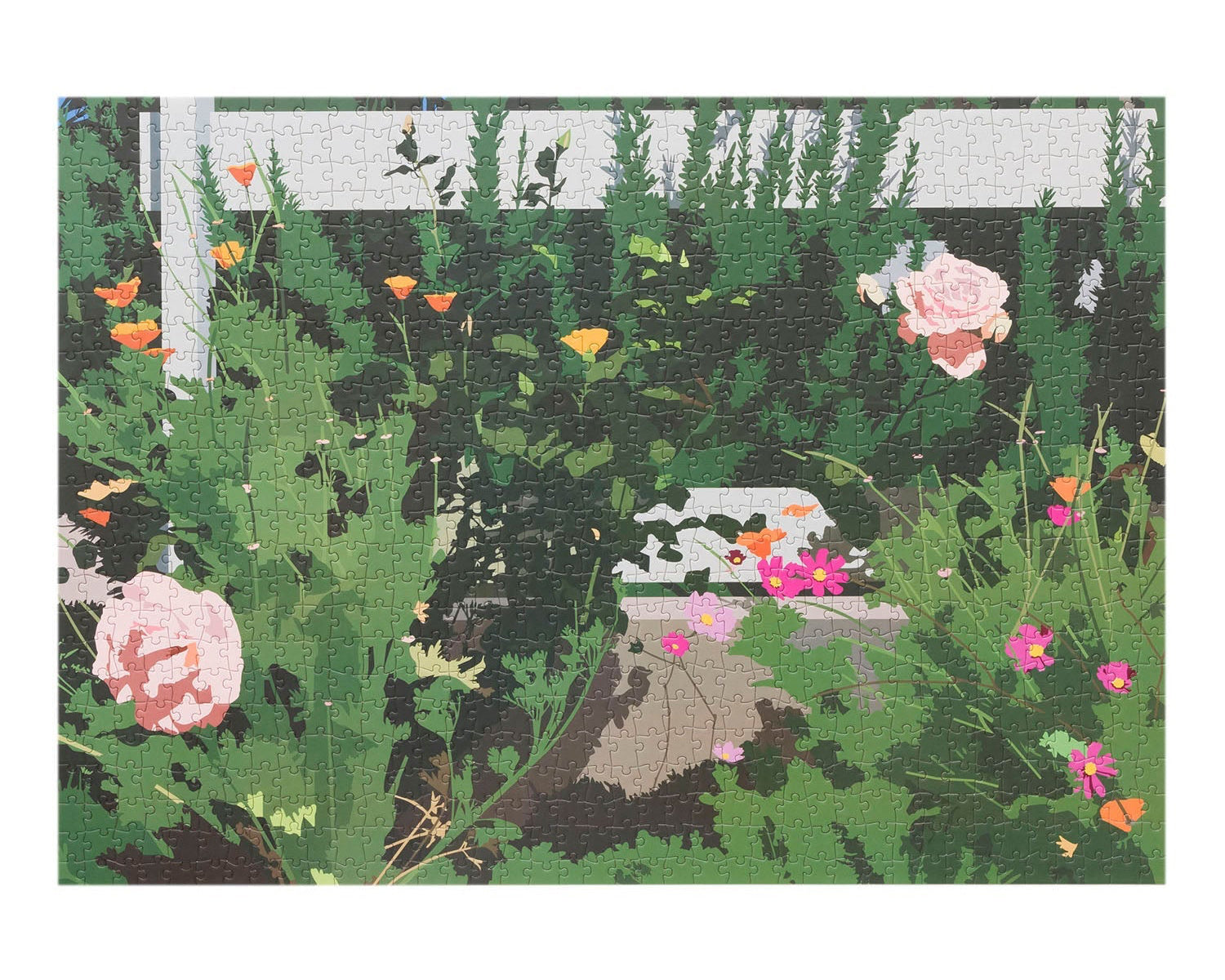 Garden 1000 Piece Puzzle - Joanna Lamb
Garden Jigsaw by Australian Artist Joanna Lamb 
Edition of 500
Piece together a local neighbourhood garden. This puzzle is closely cropped, intensifying the feeling of entanglement formed by plants and flowers in full bloom. Meticulous consideration is given to the placement of colour accents across the image, providing puzzlers with entry points into the jigsaw.
Packaged in a deluxe box, the jigsaw pieces come in a reusable zip lock bag.
Pieces: 1000
Jigsaw puzzle size: 50 x 70cm
Box size: 32 x 22.6 x 5.2cm
Difficulty: 4/5 
The paper used to produce this product is certified as being from forests that are responsibly managed, socially beneficial, environmentally conscious, and economically viable.