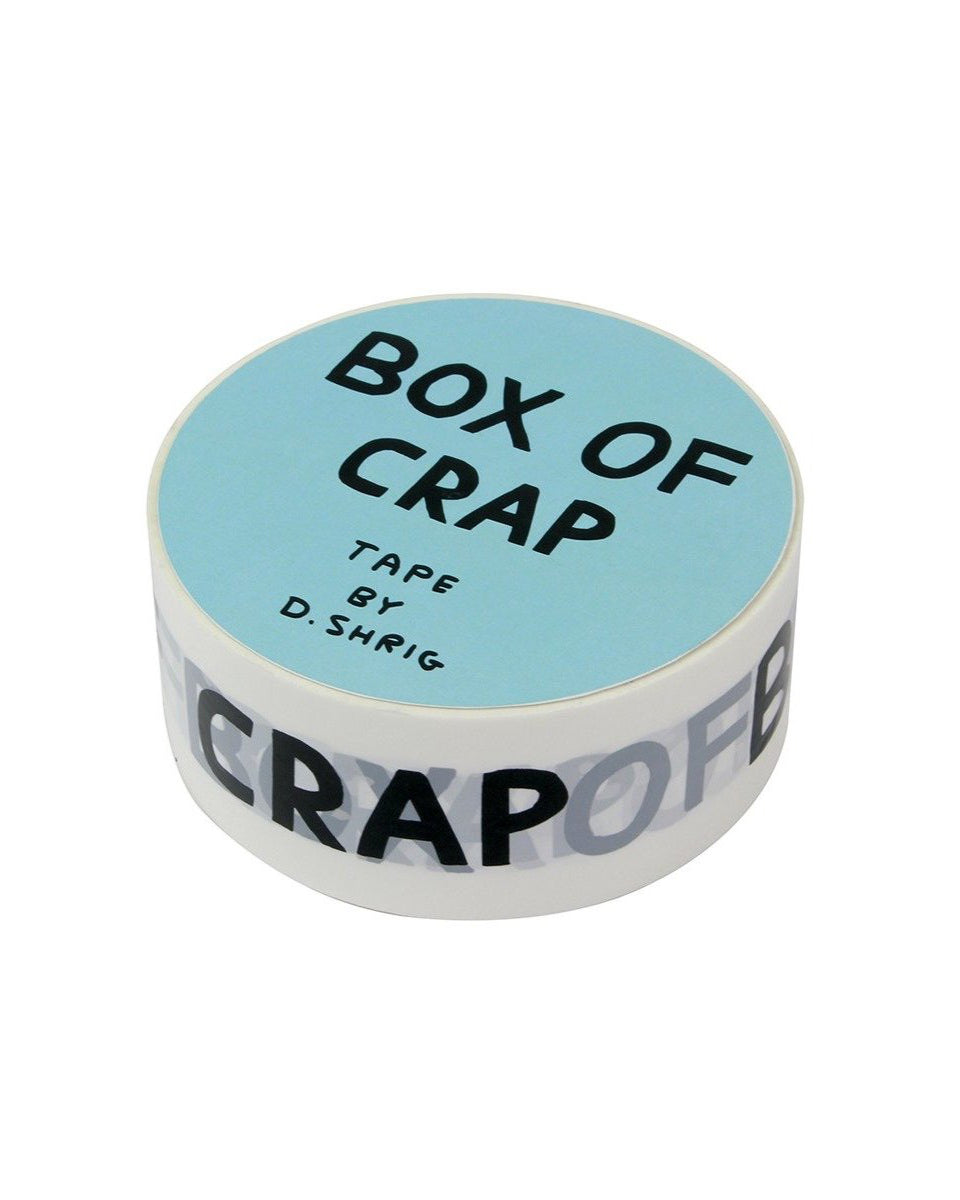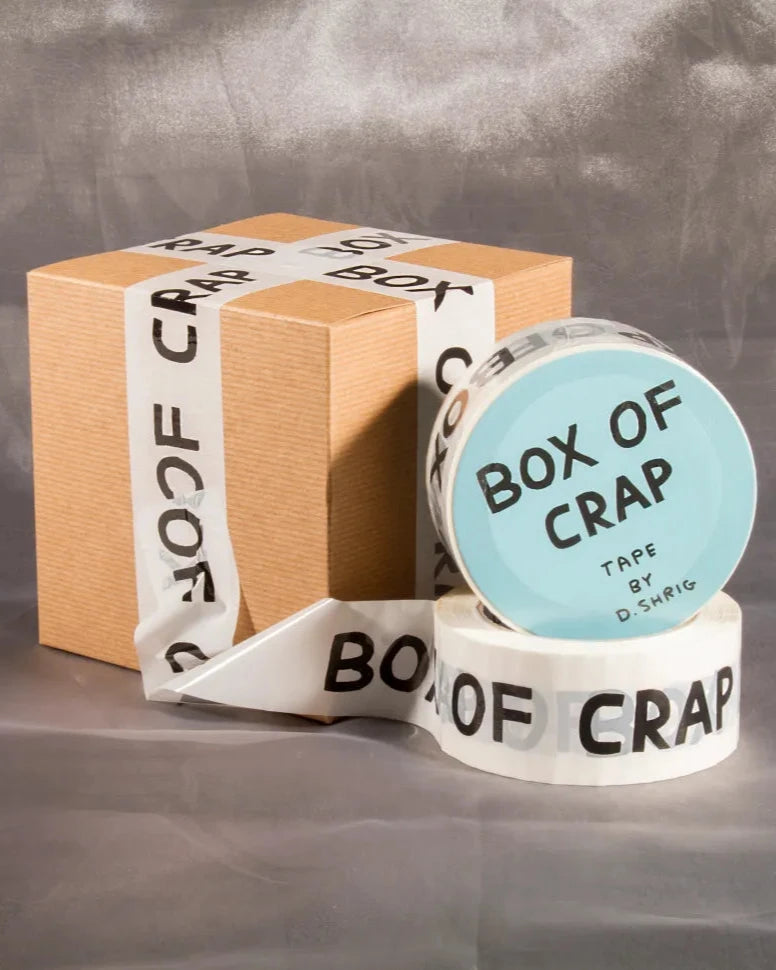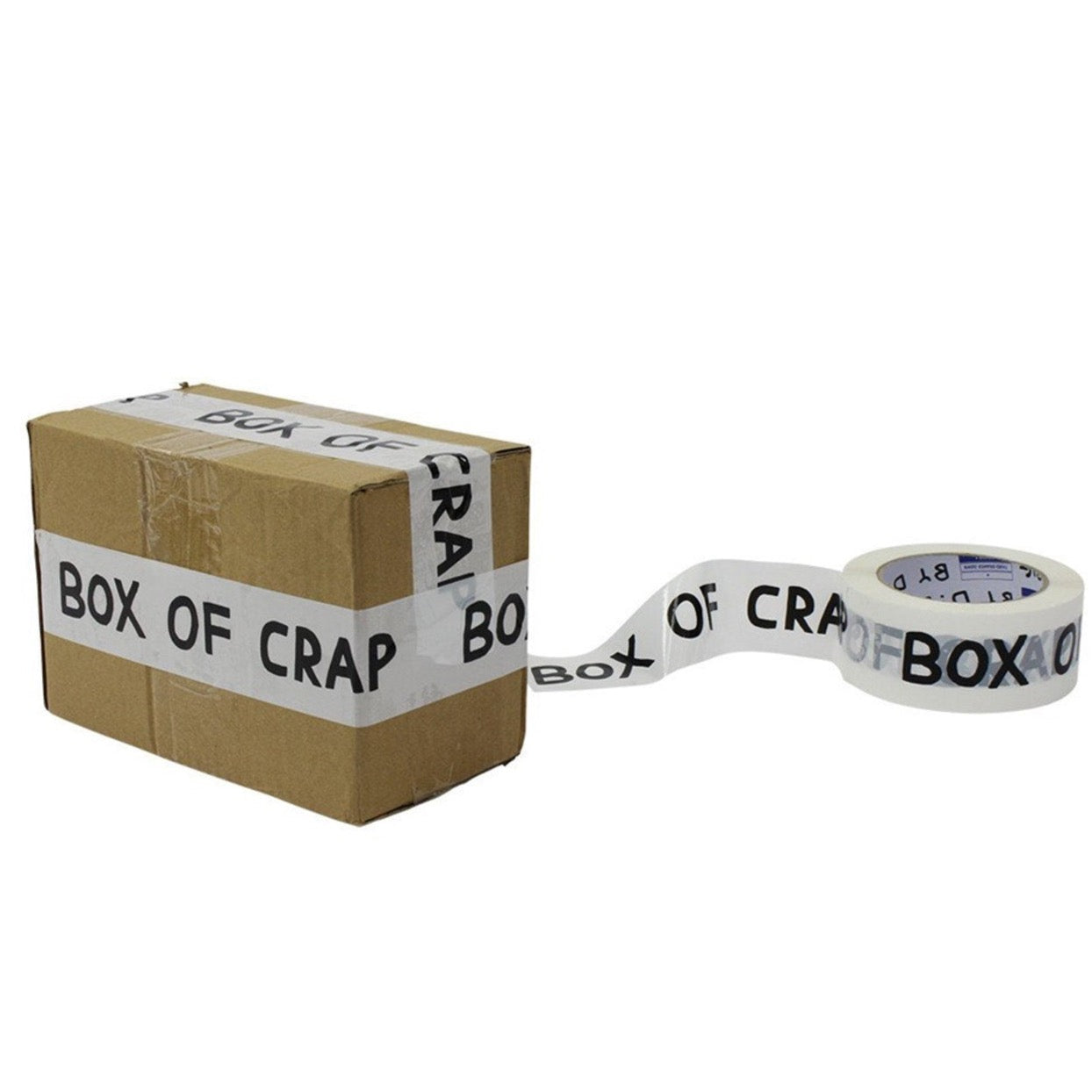 Box of Crap Tape by David Shrigley
BOX OF CRAP! The perfect packing tape if you're a sender of the things or a wonderful replacement for your average oh-so-boring cellar tape. David Shrigley designed this especially for all the boxes of crap we send, and now you too can send boxes of crap. Bound to make the receiver smile. 
About the Artist
David Shrigley is a British artist who has come to prominence through his drawings, publications, and sculptural works. His drawings have a kind of throwaway beauty featuring monster children, idiots, aliens and bad parents. Full of twisted lists and exchanges, Shrigley is a favourite both for his angst about modern living, his disappointments, and his cynicism.
Tape roll length: 100m