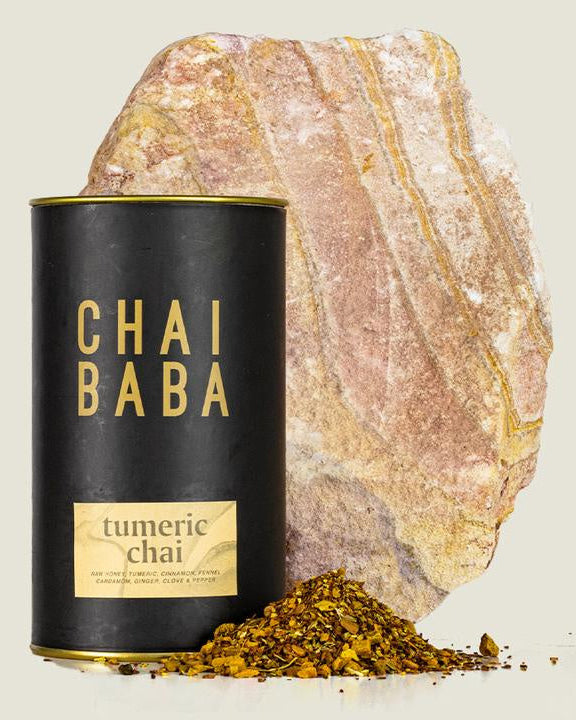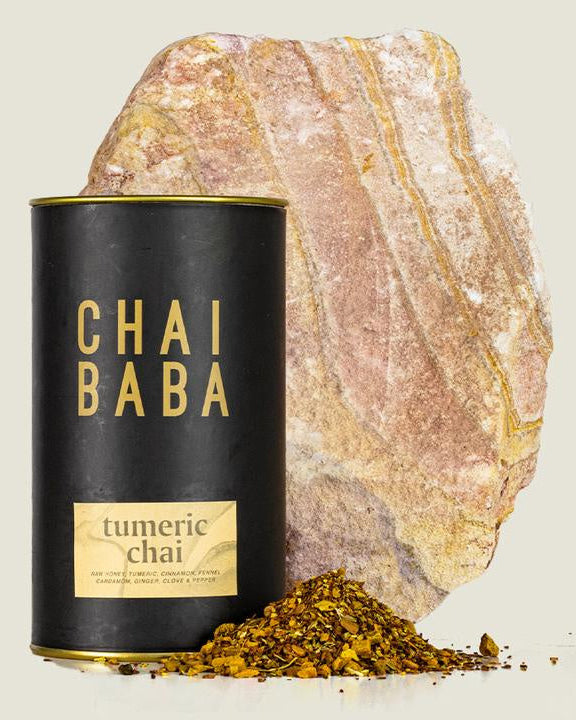 Chai Baba - Tumeric Chai Canister
It's like a tumeric latte and chai latte in one. Our Turmeric Chai gives you all the healthy goodness turmeric is known for in a drink you've already come to love.
The Chai Baba Turmeric Chai is crafted from our unique blend of chai spices with a healthy serving of high quality organic freshly ground turmeric and rooibos tea. Simple, natural and deliciously balanced.
The active componant of Tumeric is called curcumin, known for its incredible anti-inflammatory and antioxidant properties. The Curcumin is activated by Black Pepper in the spice mix to increase its bio availability.
The combined ingredients in this fresh turmeric chai can help reduce nausea, prevent bacterial infections, reduce inflammation, aid circulation and support digestion.
Our 150g bags of Turmeric Blend are a great way for you to trial this healthy and delicious brew. 
Serves : 15 cups per 150g.
tumeric granules / rooibos leaf / cinnamon / ginger / fennel / clove / pepper/ cardamom