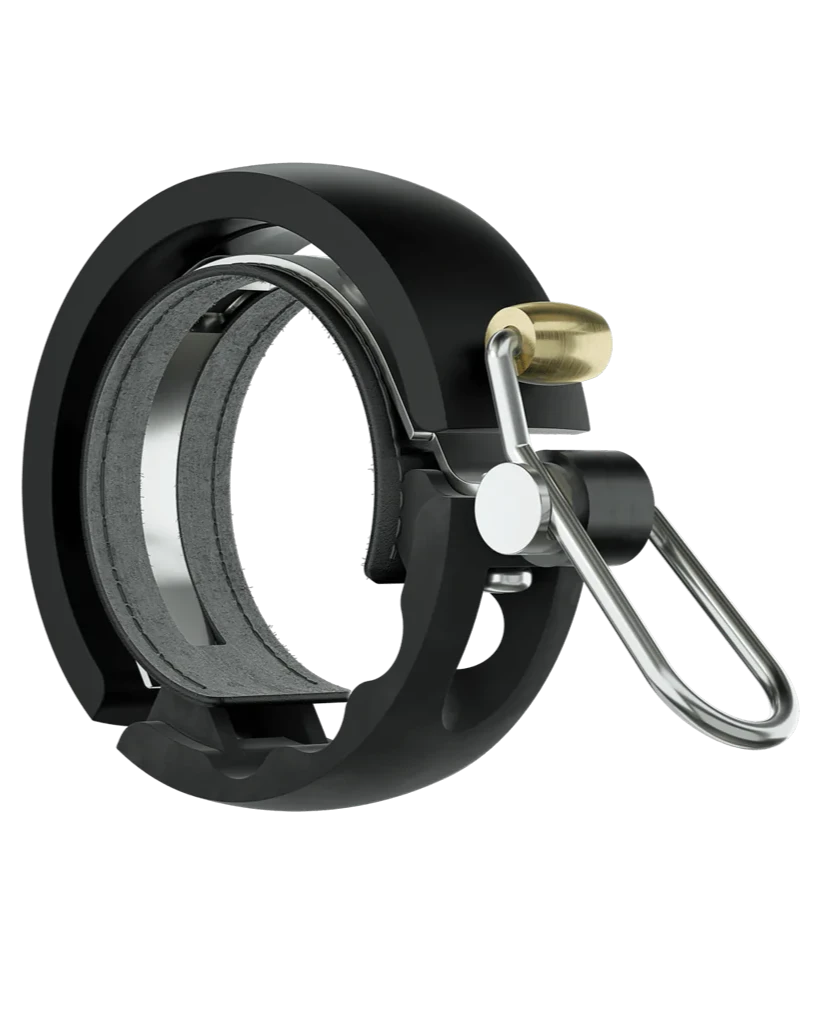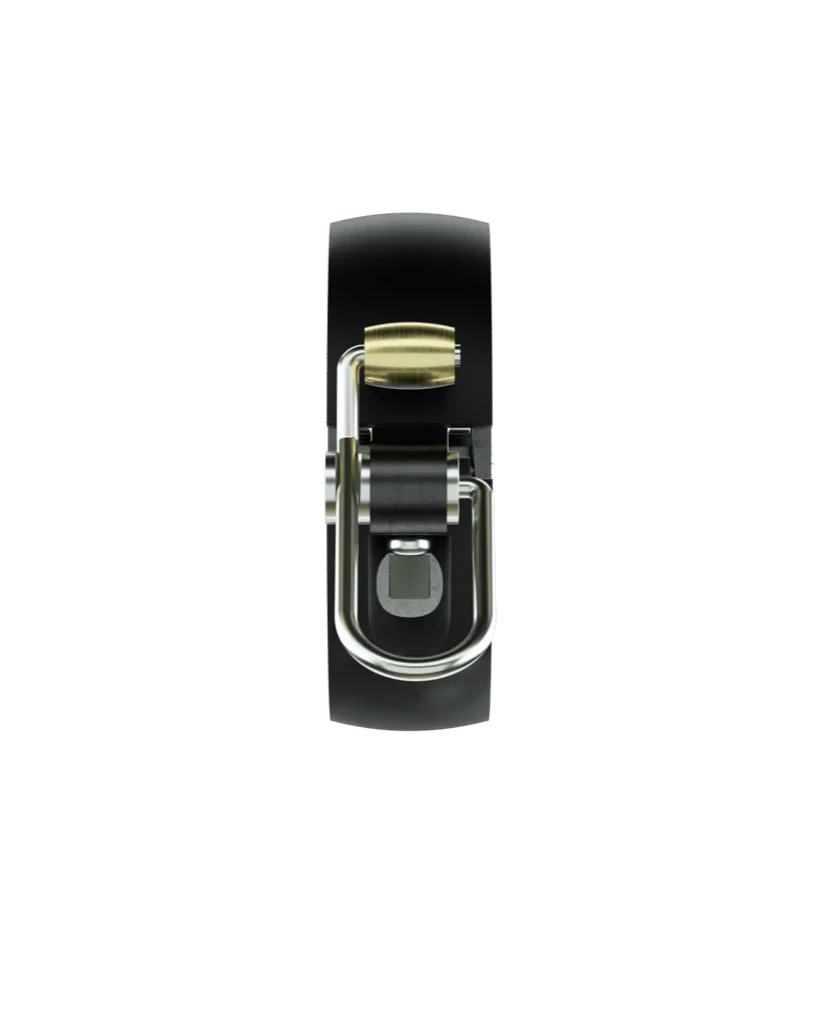 KNOG Oi Luxe Bell - LARGE BLACK
The Knog Oi Luxe bicycle bell is a remarkable design with a beautiful tone. Fitting seamlessly onto any circular handlebar, its low profile gives it plenty of not-so-subtle style. The Large size fits 23.8 – 31.8mm bars, while the Small fits 22.2mm bars
Oi Luxe features a CNC machined ringer, brass dinger, stitched vegan 'leather' shim and metal injection moulded stainless steel. It's made to last and is a pleasure to have on your handlebar.
Subtle design that wraps around your handlebar
Considered cable management system
Beautiful tone that's loud but pleasant (80+ dB)
Built tough with robust materials
Please make sure you know where on your handlebar you are going to place the bell (grips or stem) before you order as you may need a different sized bell.