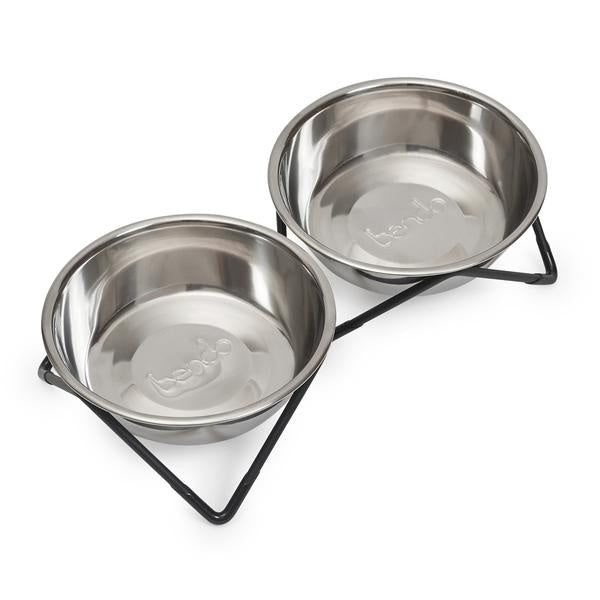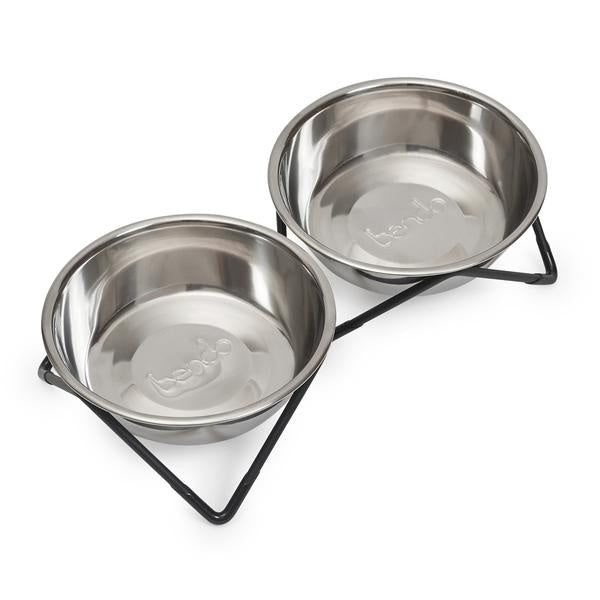 Meow Meow Bendo double cat bowl
The 'Meow' design elevates every meal.
Bowl: Comes with 2 x certified food safe coated 304 stainless steel bowl. Capacity 350ml per bowl
Size: 140mmL X 150mmW X 60mmH
(Bowl Size: 140mm x 40mmH)
Black frame/ chrome bowls.
• 304 Certified food grade stainless steel
• Non slip PVC dipped feet
CARE INSTRUCTIONS: We recommend to remove the rubber seal under the rim of your bowl before washing. Avoid placing in the dishwasher or cleaning with harsh cleaning cloth and chemicals. As some of the bowls are coated and harsh treatment may result in scratching of the surface. These bowls are certified food safe and will not harm your loved one.