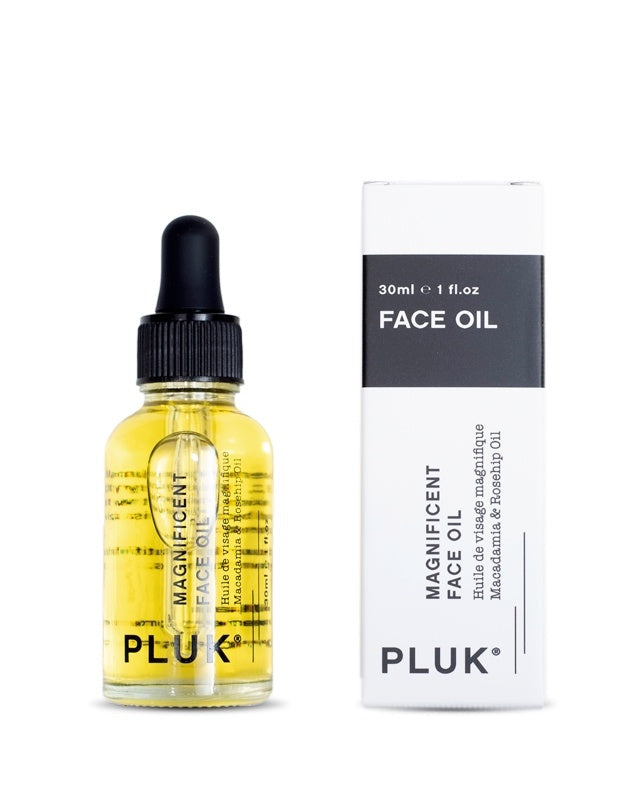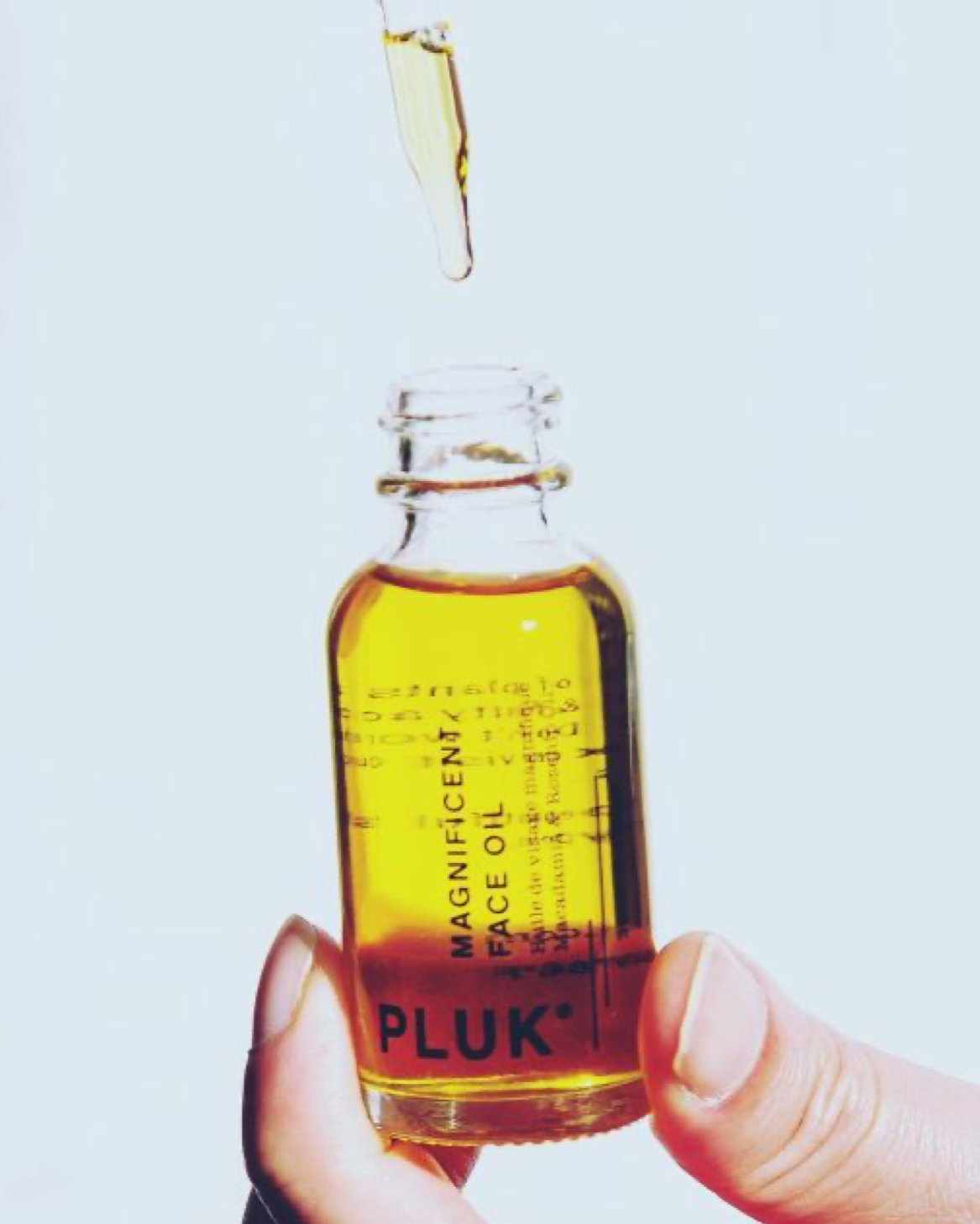 Pluk Magnificent Face Oil
Super face oil that absorbs and nourishes all skin types with its powerful antioxidant and healing properties derived from the purest botanical oils. Its high content of vitamins and fatty acids deeply hydrates and plumps the skin but is light enough not to leave that oily feeling that nobody wants.
Indigenous to Australia, Macadamia Nut Oil is a lightweight oil that contains Omega 9 which is deeply nourishing and moisturising.
Rosehip Oil is an all-round wonder in skincare – charged with Vitamin A (Retinol), Vitamin C and antioxidant (Lycopene) – they all help to protect your skin from radical damage like sun and pollution.
Guava Seed Oil helps with acne (if you need that) due to its ability to reduce blocked pores and firm up skin appearance. It also happens to smell fantastically fruity.
How to use: 3 to 4 drops on your beautiful face morning or night.
Full Ingredients:
Jojoba Oil
Rosehip Oil
Pistachio Oil
Almond Sweet Oil
Macadamia Oil
Sunflower Oil
Evening Primrose Oil
Guava Seed Oil
Meadowfoam Oil
Tocopherol (Natural Vitamin E)
Citrus Reticulata (Tangerine) Oil
Tanacetum Annuum (Tansy Blue) Oil