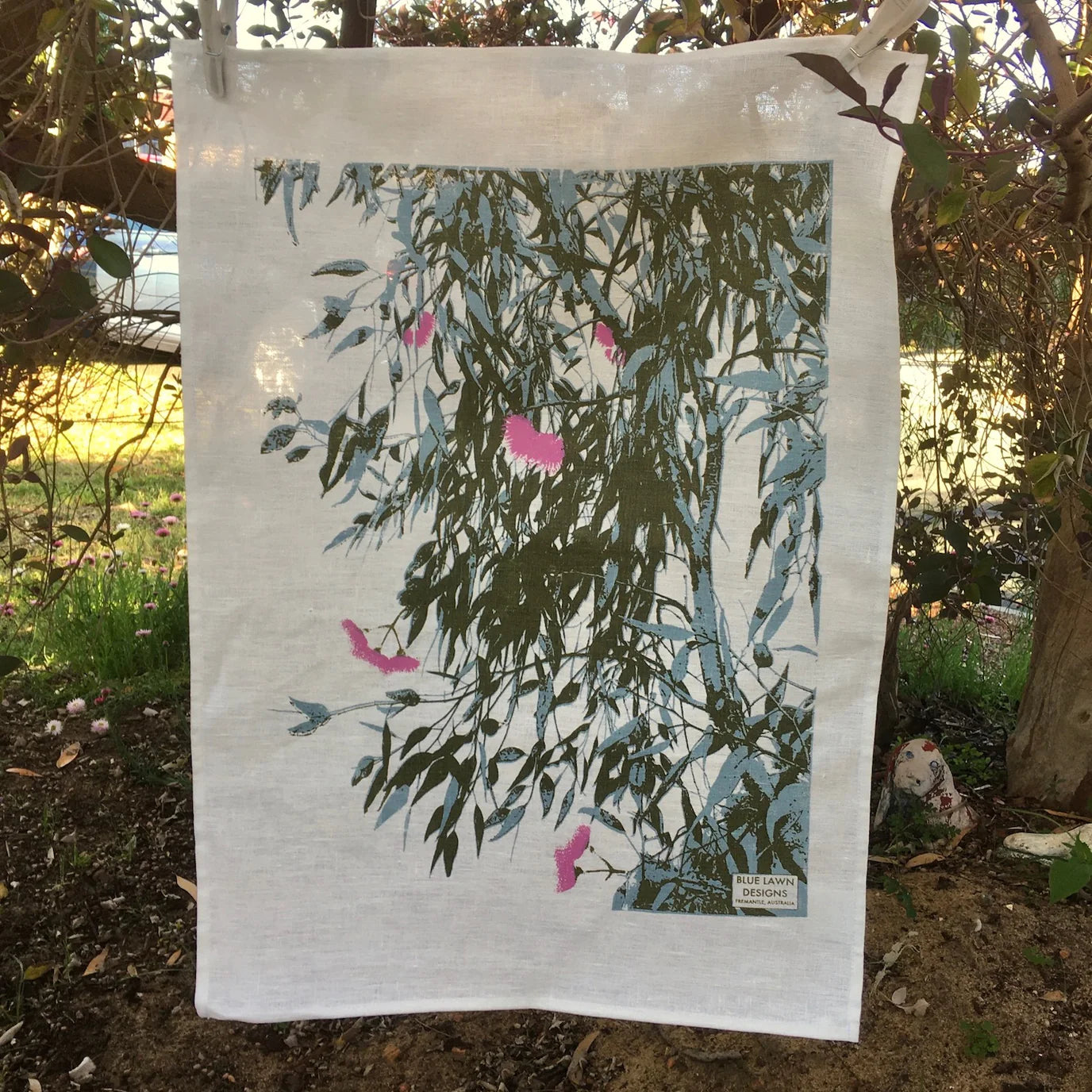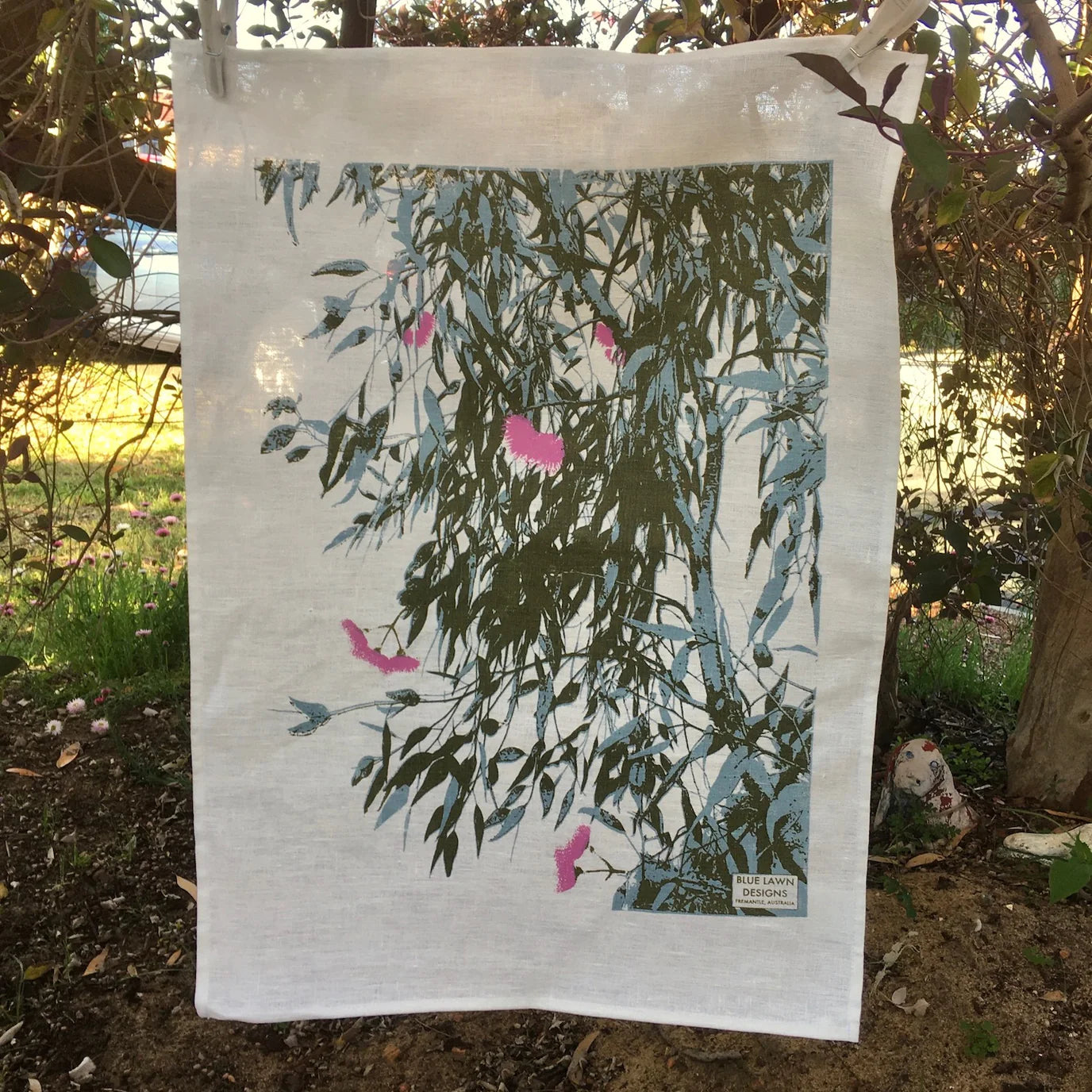 Blue Lawn Designs Tea Towel - Eucalyptus Gungurru/Caesia
The beautiful drooping Eucalyptus caesia is commonly known as Gungurru or Silver Princess.
It is a native of the Western Australian Wheatbelt region where it initially only grew on a small number of granite outcrops, but has now become widespread due to its beauty and fast growth.

100% linen tea towels, hand screen-printed with water-based inks right in Fremantle.
The fabric size is 50 x 70cm and the printed area is approximately 41 x 55cm.
Can be framed in a standard IKEA frame.