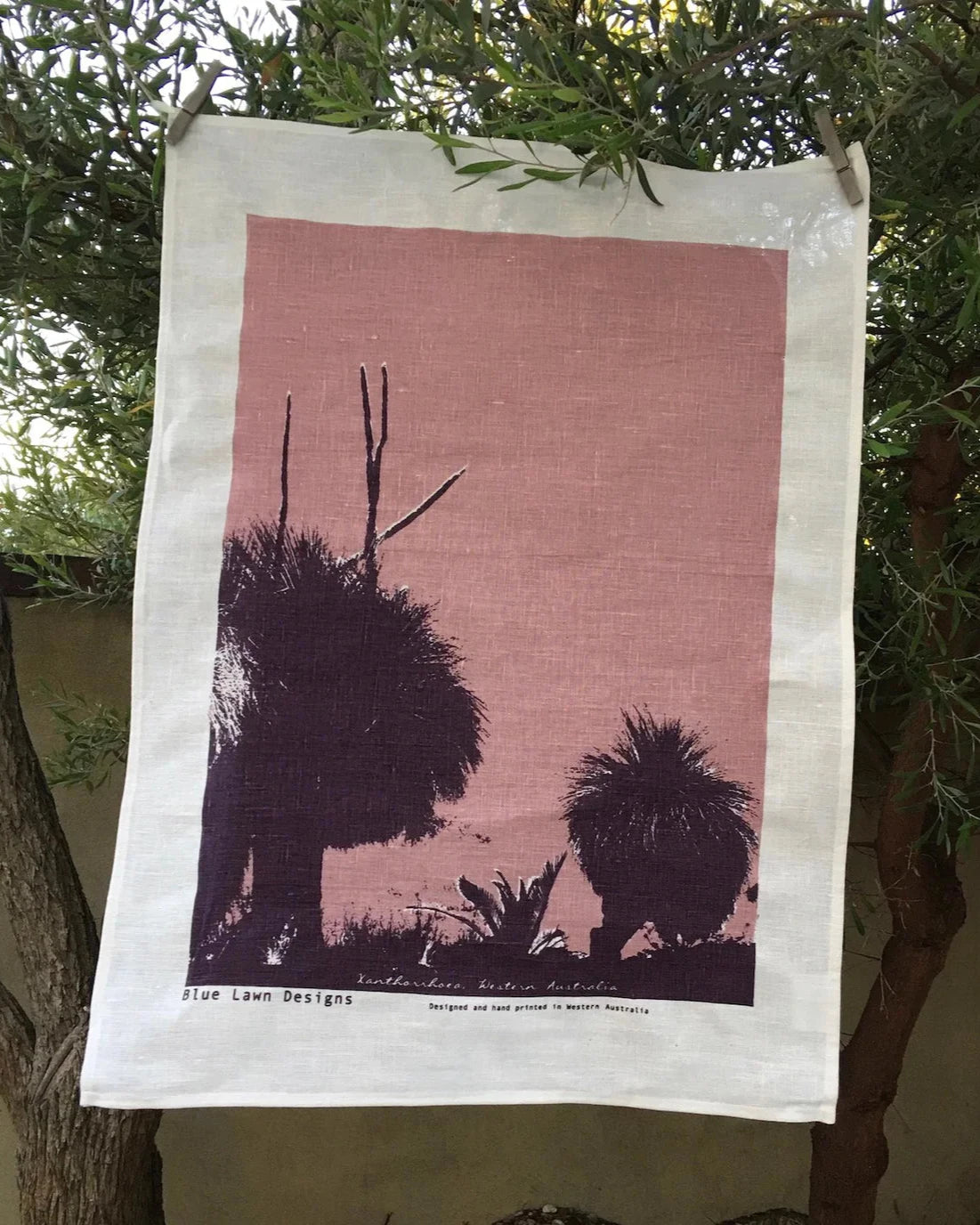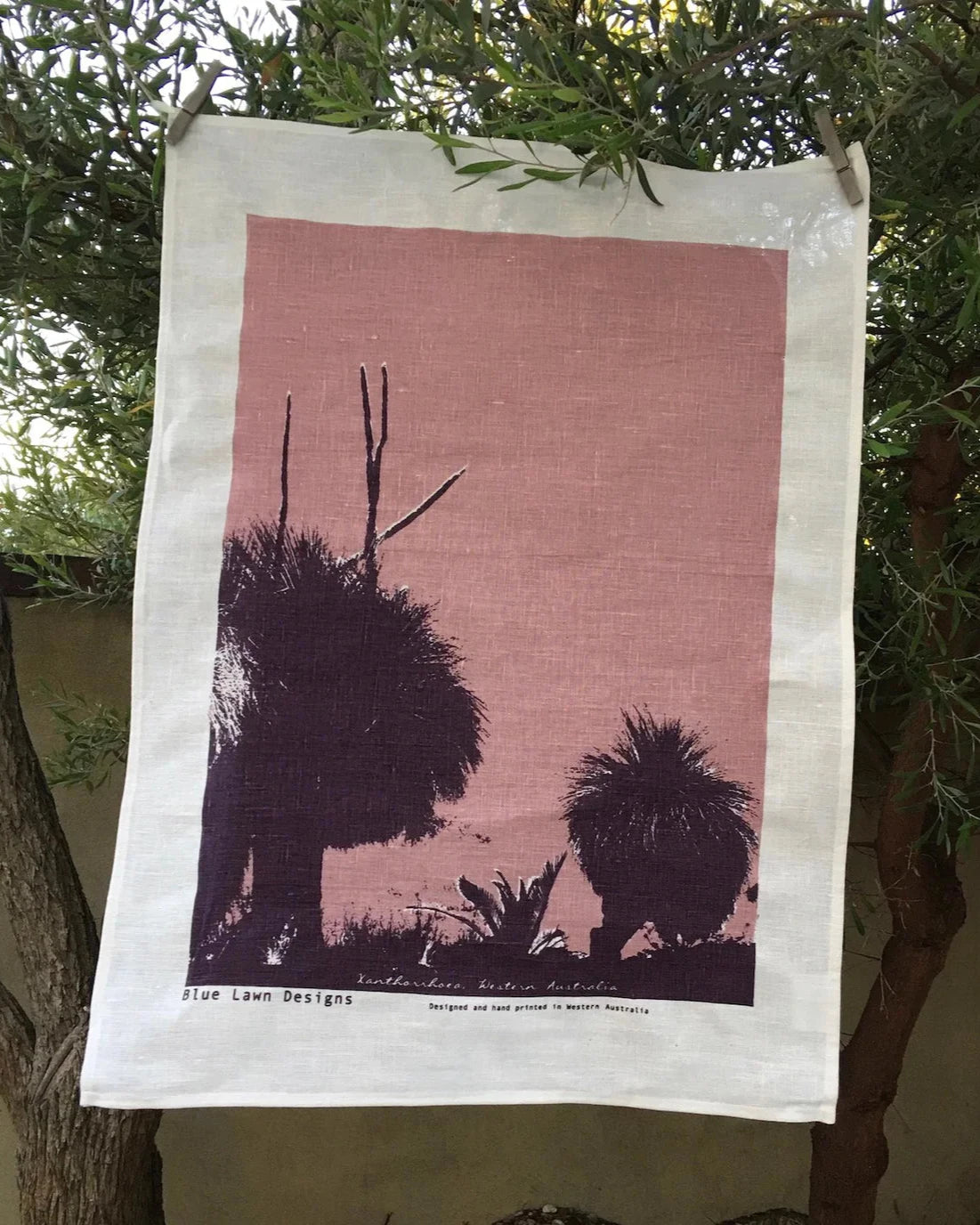 Blue Lawn Designs Tea Towel - Grass Tree Xanthorrhoea
Known as balga by the Noongar people of the South West, grass tree resin was traditionally used as an adhesive for attaching spearheads and repairing wooden containers. In the bush, the flower spikes can serve as a compass, as the flowers on the north facing side open before the flowers on the cooler side facing away from the sun.
100% linen tea towels, hand screen-printed with water-based inks right here in Fremantle. The fabric size is 50 x 70cm and the printed area is approximately 41 x 55cm.
Can be framed in a standard IKEA frame.