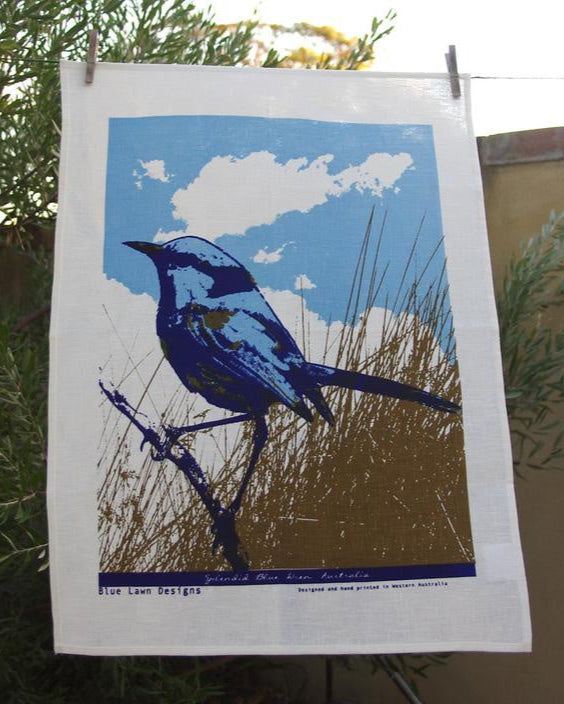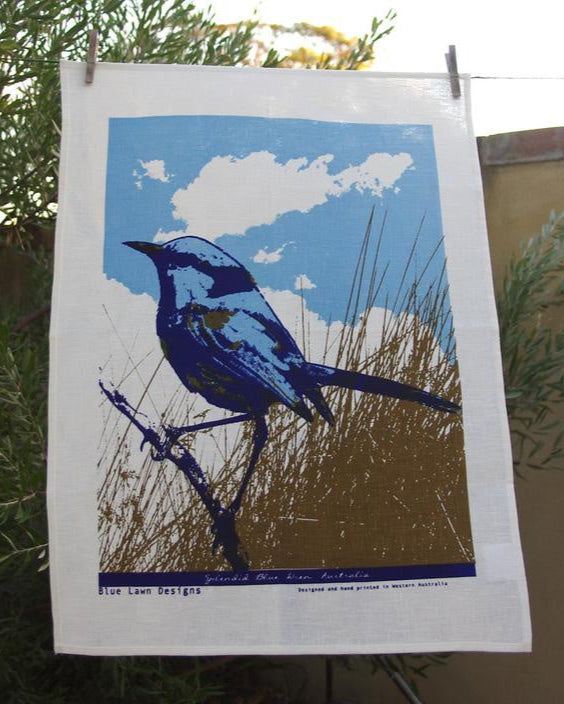 Blue Lawn Designs Tea Towel - Splendid Blue Wren
The Splendid Blue Fairywren is native to Australia. Nests are made of loosely woven grasses and spider webs and have a domed shape, close to the ground and well-concealed in thick and often thorny vegetation. Young birds remain in the family group as helpers for a year or more, where they feed and care for subsequent broods before moving to another group.
100% linen tea towels, hand screen-printed with water-based inks right here in Fremantle. The fabric size is 50 x 70cm and the printed area is approximately 41 x 55cm.

Can be framed in a standard IKEA frame.