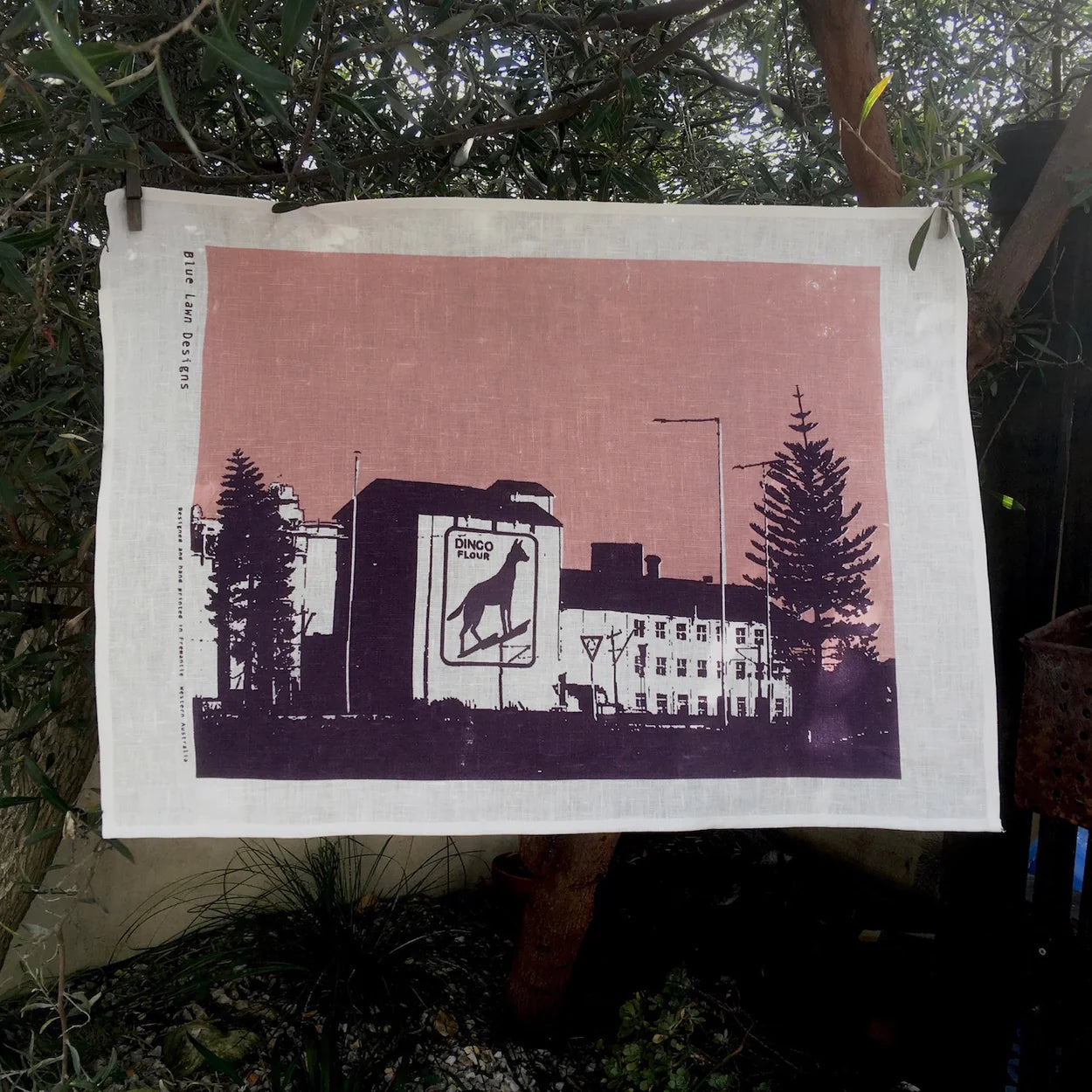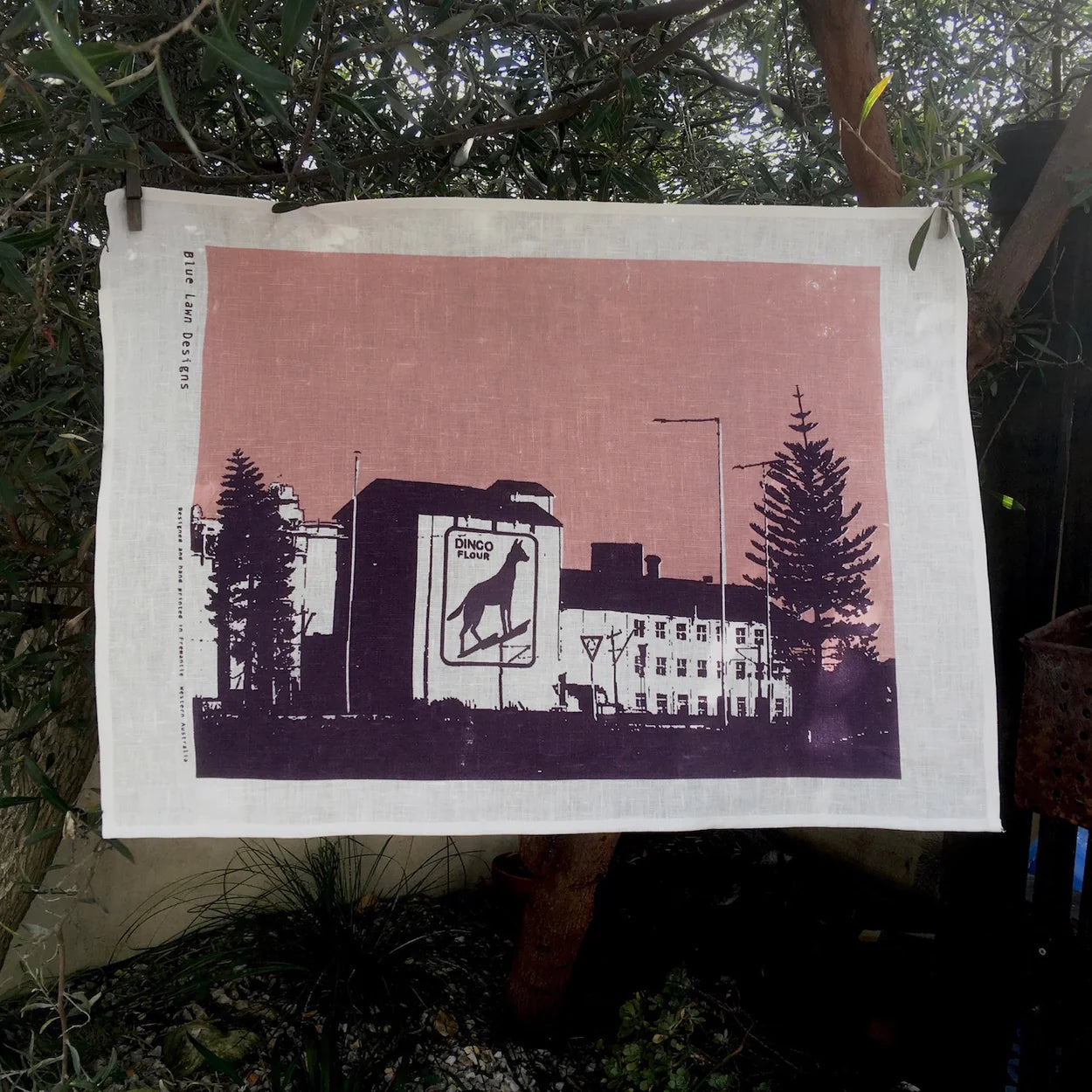 Blue Lawn Designs Tea Towel - Dingo Flour
The dingo image on this flour mill in North Fremantle, Western Australia, has been a landmark for locals since it was first painted in 1940.
100% linen tea towels, hand screen-printed with water-based inks right in Fremantle. The fabric size is 50 x 70cm and the printed area is approximately 41 x 55cm.